Peaches Geldof, Daughter of Bob Geldof, Dead At 25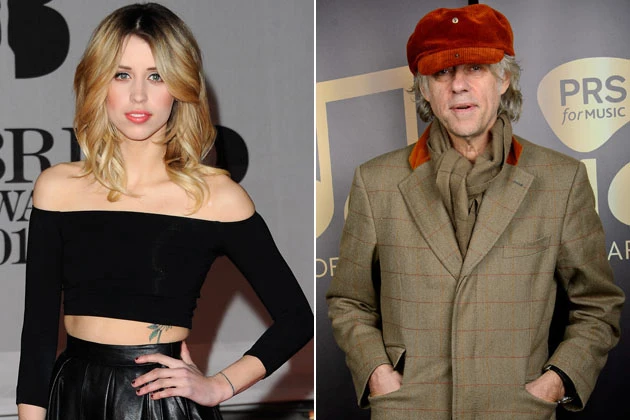 The daughter of former Boomtown Rats frontman and the guiding force behind Live Aid, has died. Peaches Geldof was found dead in her home in Kent, England today (April 7). She was 25.
According to the BBC, the body was discovered when an ambulance was dispatched to her residence "following a report of concern for the welfare of a woman," the official Kent Police statement read. Her death is being treated as "unexplained and sudden."
Born Peaches Honeyblossom Geldof to Bob Geldof and Paula Yates (who died of a drug overdose in 2000), she worked as a columnist — first for Elle magazine then for the Telepraph and Guardian — while still a teenager. After that, she hosted several youth-oriented television shows and also served as a model.
"We are beyond pain," Bob Geldof said in a statement. "She was the wildest, funniest, cleverest, wittiest and the most bonkers of all of us. What a beautiful child. How is this possible that we will not see her again? How is that bearable?"
Two years ago, she married Thomas Cohen, singer of the London art-punk band S.C.U.M. It was her second marriage and they had two sons together. "My beloved wife Peaches was adored by myself and her two sons," Cohen said. "I shall bring them up with their mother in their hearts everyday. We shall love her forever."
Source:
Peaches Geldof, Daughter of Bob Geldof, Dead At 25