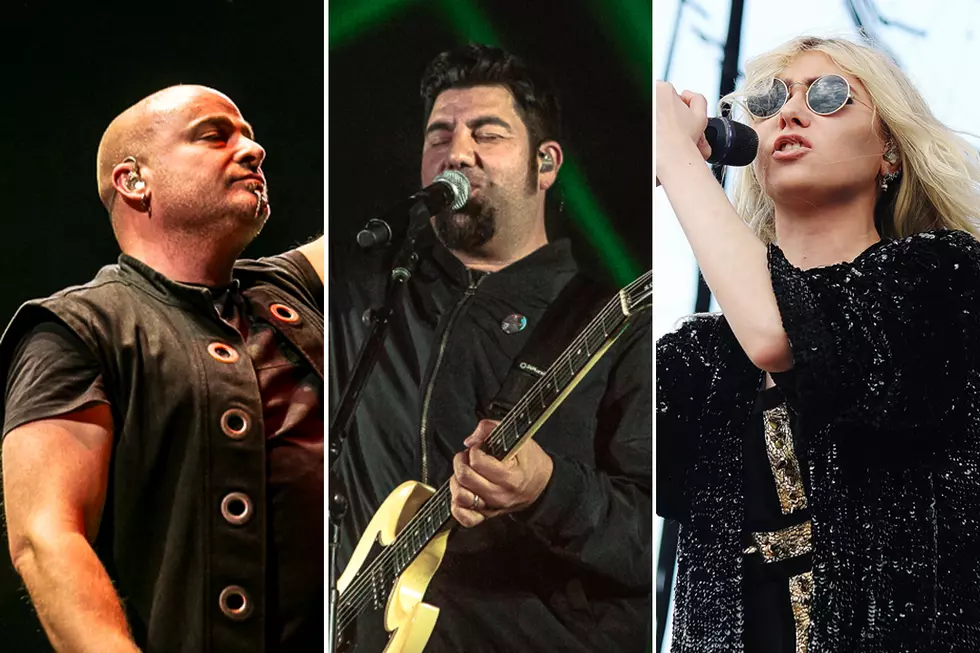 20 Best Rock Songs of 2016
Kathy Flynn, WickedGoddessPhotography.com / Melina Delamarggio for Loudwire / Liz Ramanand, Loudwire
Before the final note rings out on 2016, we wanted to reflect on the year that was, including the year's Best Rock Songs. As expected, there is a wide array of sounds that make up this list.
You've got some punk-infused awesomeness from The Virginmarys, Blink-182 and A Day to Remember. There's some soulful, bluesy and even psychedelic sounds coming from Purson, Kaleo, Zakk Wylde, Highly Suspect and The Pretty Reckless.
On the heavier side, you'll find more aggressive anthems from Alter Bridge, Skillet, Volbeat, Avatar, Sixx: A.M., Beartooth, Rob Zombie and Wolfmother. Elsewhere, you'll get a tender ballad from Black Stone Cherry, a little bit of night funk from the Red Hot Chili Peppers, the ebb and flow atmospherics of Deftones and Disturbed's powerful take on a classic song.
So, without further adieu, scroll down and check out our picks for the 20 Best Rock Songs of 2016.