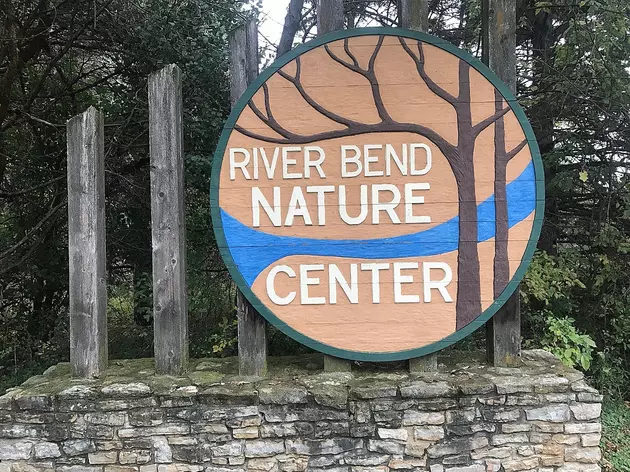 38th Annual River Bend Ramble is October 5th
River Bend Sign. Photo by Gordy Kosfeld
The 38th Annual River Bend Ramble is Saturday, October 5th at River Bend Nature Center in Faribault.  The event features dinner, entertainment, live auction and more.  Representatives of River Bend will be in the KDHL Studio for AM Minnesota 9:30 this morning.
They are requesting people RSVP in person or online www.rbnc.org/ramble.  The flyer for the event states start time is 4:00 p.m.  Actually an Arisan Market opens at Noon.
There is an activity called Adult Splatter Paint Archery starting 1:00 p.m.
4:00 p.m. Check-in and Artisan Market
4:30 p.m.  Happy Hour with live music
5:30 p.m.  Welcome and Dinner, Artisan Market closes
7:00 p.m.  Raffle drawing
We will get more details on the radio show.  There are too many live auction items to list them all here but here are a few samples.
Cozy Blanket Package donated by Faribault Woolen Mill, Dave Angell, Goodbye Blue Tuesday, Sherri Becker includes a Faribault Woolen Mill blanket, 2 framed prints of Yellowstone National Park, 2 pounds of freshly roasted coffee and gift card from Goodbye Blue Monday.  2 Caribou Coffee mugs.
Pedicures for a Year donated by Sunset Salon.
Sports Package includes 4 Minnesota Twins tickets, 4 Minnesota United tickets, 2 St. Paul Saints tickets and 2 rounds of golf at The Legacy in Faribault.