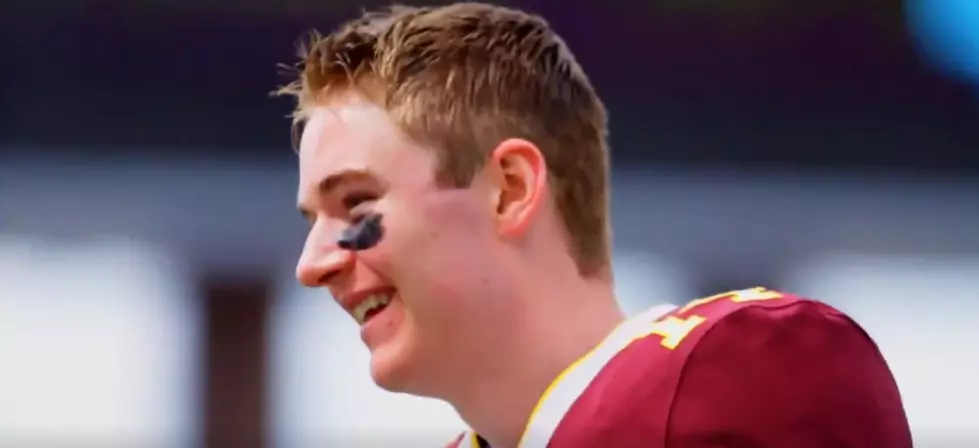 4-Time Cancer Survivor Also Plays For The Golden Gophers
Image Credit: Twitter Via @ESPN
Casey O'Brien is not your typical college football player. The redshirt sophomore from Cretin-Derham Hall has already given the keynote speech on behalf of Big Ten football players at the Big Ten Football Kickoff Luncheon on July 19, 2019, at the Hilton Chicago, he has beaten cancer 4 times in his short time on this planet, and he is still playing the game he loves, football. ESPN on Saturday ran a feature on the Golden Gopher and it was pretty cool. Check it out below! 
O'Brien was diagnosed with Osteosarcoma (bone cancer) at the age of 13. It started in his knee, leading to a complete knee replacement and chemotherapy. Cancer then moved to his lungs, not once, not twice, but three separate times.

Despite all the obstacles put in front of him, last year Casey was an Academic All-Big Ten and Big Ten Distinguished Scholar as a redshirt freshman.
Right now Casey is third on the depth chart for holders behind two red-shirt seniors, so he has yet to see any game action. But if his life experience is any indicator as to how he will be when he gets on the field something tells me he will be just fine.