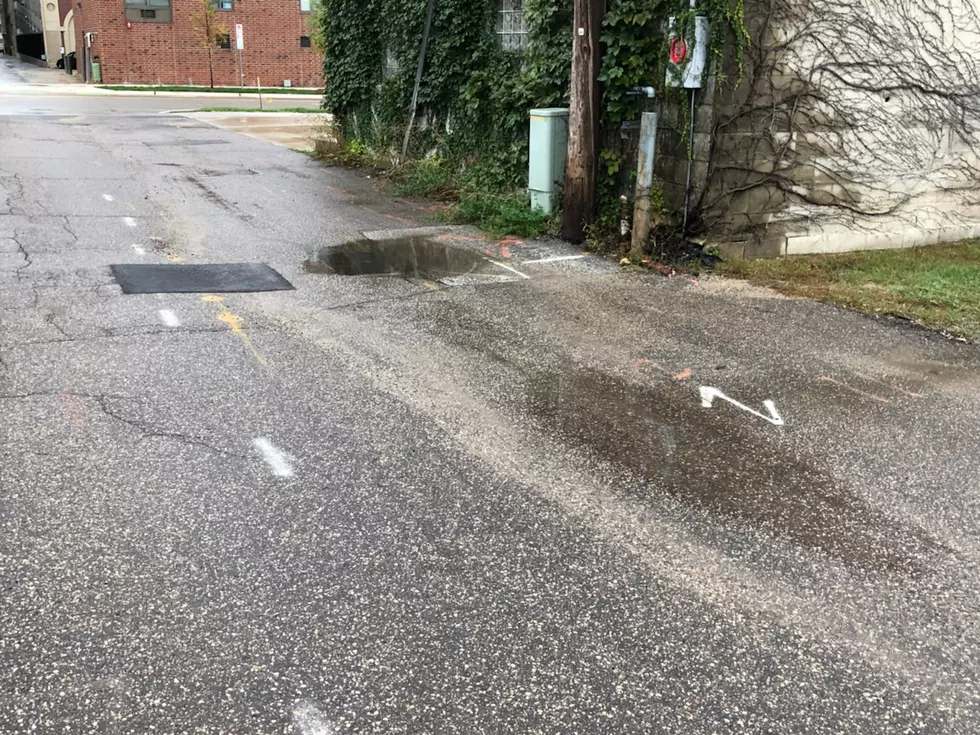 A 'Million Dollar' Rain Falls Across Southeast Minnesota
Kim David/TSM
Rochester, MN (KROC AM News) - The rain that fell across southeast Minnesota may have spoiled Father's Day plans for some but it was also very beneficial for others.
As farmers often say, "It was a million-dollar rain" as their corn and soybean crops have been very thirsty due to a lack of rain during the past several weeks.
Rain fell on and off during Sunday and some areas received more than an inch, helping to ease the drought conditions that cover all of southeast Minnesota. Rochester's official total was just over 8-tenths of an inch. The total at St Marys Hospital was just under half an inch.
A report to the National Weather Service indicated nearly 2 1/2 inches of rain fell in the Plainview area. Other areas reported half an inch to an inch.
And there may have been a funnel cloud in the Plainview area:
Strong winds hit Rochester around 4:00 pm and uprooted a tree and broke large branches on other trees at Silver Lake Park.
Cool air moved into the region after the stormy weather and high temperatures will only be in the 60s on Monday, the first full day of summer.
Warmer weather will return Wednesday and there will be a chance for more rain Thursday.
News update:  Survey finds Minnesotans concerned about increase in crime.
LOOK: Olmsted County's Highlighted Warrants of the Week
If you see any of these people, do not approach or attempt to apprehend them. Instead, in Olmsted County, during weekdays call 507-328-6830. After 5 PM and on weekends, call 507-328-6800. In Goodhue County, call 651-358-3155.
As always, in an emergency, call 911.
The goal from both offices is to create awareness so these individuals can be found.
This gallery is of individuals wanted as of August 11, 2021. If you are viewing this gallery at any time after that date, the warrants listed could be settled.