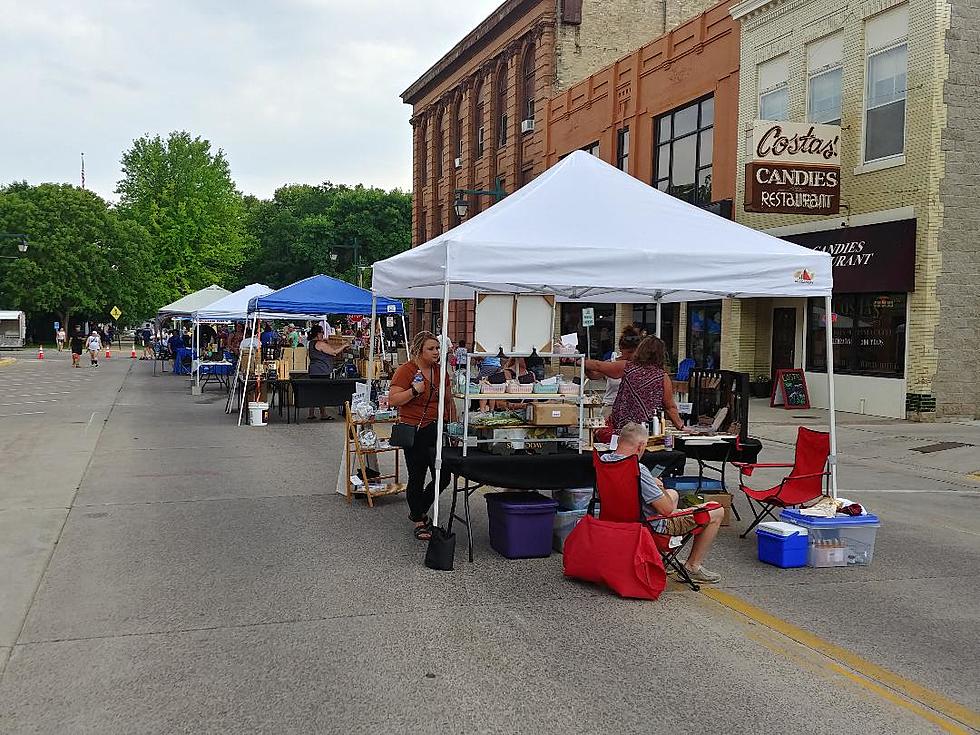 Downtown Thursday Event Returns to Owatonna July 7
Roy Koenig/TSM (2021)
The second of three special summer 'Downtown Thursday' events will feature more vendors and new music on July 7 in Owatonna. Activities run from 5 pm to 8:30 pm. The Owatonna Area Chamber of Commerce and Tourism (OACCT) website states, "Enjoy over 20 market vendors, over a dozen different food choices and some excellent live music in beautiful Downtown Owatonna. The 200 and 300 blocks of Cedar Avenue will be closed to vehicle traffic as well as the street around Central Park for people to fully enjoy the exciting atmosphere that Downtown Thursday brings."
Owatonna High School graduate Matt Herzog & Friends take the Showmobile stage from 5 pm to 6:30 pm at the north end of the 300 block of Cedar Avenue, sponsored by Foremost Brewing Cooperative.
The chamber website indicates, "Matt first stepped on the Minneapolis Music scene in 1999 as co-lead vocalist and guitarist of "The Half-Ton Club". Matt is a lifelong student of music with an appreciation and curiosity for diverse genres."
Branded Hot Country performs in the bandshell in Central Park from 7 pm to 8:30 pm, presented by Kottke Jewelers, the Owatonna People's Press, and the Steele County Free Fair.
"Branded is a unique collaboration of four extremely talented musicians, brought together through their love of country music. What sets Branded apart is their tight, true three-part harmonies and their natural high energy. It's sure to be an unforgettable experience for audiences of all ages," writes the chamber.
Downtown Thursday expects to feature over a dozen food choices and more than 20 market vendors. The event is held the first Thursday of June, July, and August.
Wow! Inside A Historic Gothic Castle In Minneapolis For Sale
10 Actors Who Turned Down Star Wars Roles
10 Movie Titles That Became Common Phrases
How many of these terms do you use in conversation?