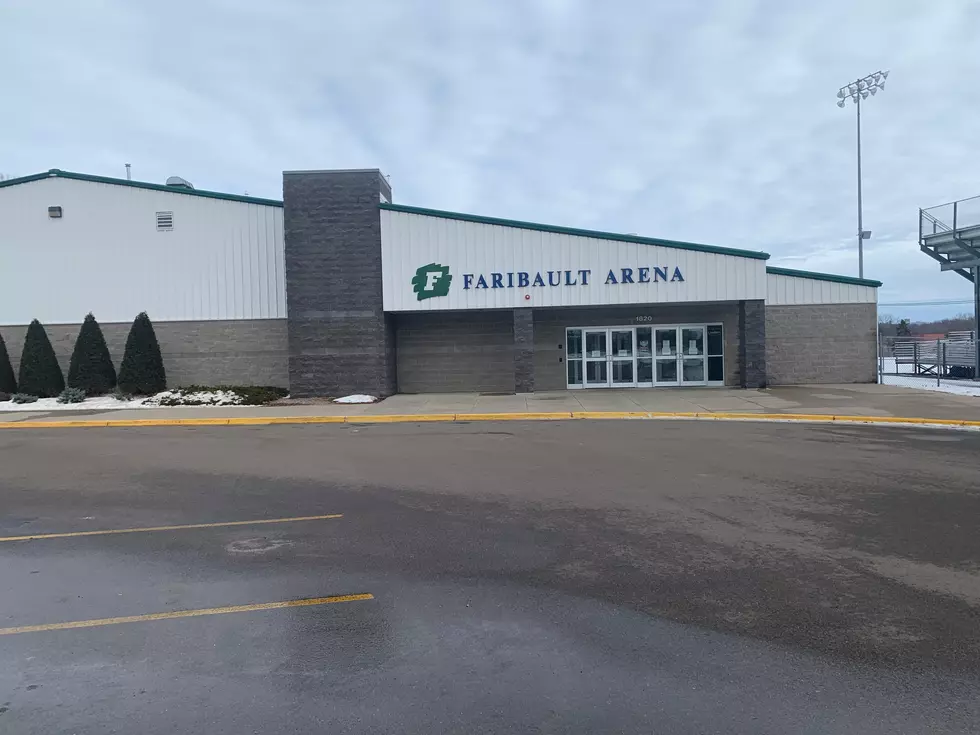 Faribault Boys Hockey Dominates Red Wing
Faribault Ice Arena Front Doors. Photo by Gordy Kosfeld
The Faribault Falcons boys hockey team took out their frustrations with a 8-0 domination of Red Wing tonight at the Faribault Ice Arena.  The Falcons had started the season 0-3.
Eight different Faribault players scored goals with seven individuals contributing assists.  Sharing the puck was the theme and share the puck Faribault did in the lopsided affair.
It didn't take long with Zack Slinger scoring 1:10 into the game and Grady Goodwin adding the second goal 3:39 into the first period.  Both were even strength unassisted goals.
Nine seconds into the second period Zach Siegert was assisted  by Oliver Linnemann and Blake Vinar.  Body Pavel buried a puck at the 5:01 mark.
At 7:54 of the second period Blake Vinar scored a power play goal on a Slinger assist.
At 9:21 Lucas Linnemann tallied a power play goal with assists from Oliver Linnemann and Jordan Nawrocki.
10:45 the Falcons got another power play goal from Keaton Ginter with assists from Pavel and Lucas Linnemann.
With running time in the third period Nawrocki connected for a power play goal with the assist to Owen Nesburg with just under 10 minutes left in the game.  The Falcons were 4 for 4 on the power play and killed two penalties.
Faribault had 41 shots on goal.  Red Wing 15 shots.  Maclain Weasler stopped all 15 shots for the shutout victory.
It was the Falcons first win of the year after opening with losses to Owatonna, Mankato West and Albert Lea.
Faribault is scheduled to travel to Austin Thursday night for a game that is scheduled to be broadcast on KDHL 920 AM with coverage starting 6:50 p.m. for the 7:00 p.m. varsity drop of the puck at Riverside Arena.
LOOK: Here are the best small towns to live in across America