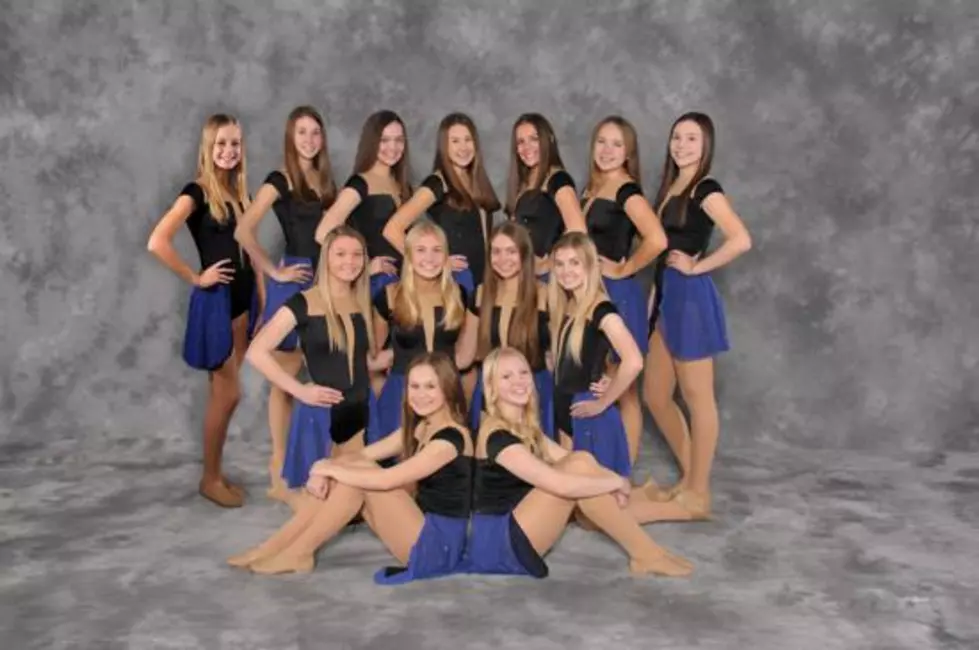 Faribault Emeralds Place Third in State High Kick
Faribault Emeralds Jazz Dance File Photo. From FHS Activities
The Faribault Emeralds Dance team brought home some more hardware from a State Tournament this weekend.  The Emeralds placed third in Class AA High Kick competition behimd Sartell and Austin.
History has definitely repeated itself in this sport with the same champions in High Kick and Jazz competition as last year.
In High Kick Saturday Sartell picked up their 5th straight state title in Class AA.
Cannon Falls was fourth in Class A with Lac qui Parle Valley/Dawson-Boyd achieving their third straight state crown.  Yellow Medicine East finished second and Bagley was third.  Lake City was sixth.
In Class AAA Eastview of Apple Valley repeated with Wayzata second and Brainerd third in High Kick.  Lakeville North placed fifth.
In Jazz competition Friday the Shadows of Lac qui Parle Valley/Dawson-Boyd won their third straight championship.  Zumbrota-Mazeppa was fourth.  Yellow Medicine East, Granite Falls second and Holy Family Catholic, Victoria third.
Sartell won AA Jazz with Benilde-St. Margaret's second, Orono third.
Eastview, Apple Valley won their second straight Jazz compeition in Class AAA.  Maple Grove was second and Wayzata third.  Lakeville North was fifth.
The Emeralds have not won a state title since their controversial win in 2015 in Class AAA High Kick.  During the awards ceremony other teams protested alleging Faribault copied their routine from a school out west.  The protest happened despite tournament officials sending a letter to the coaches before the meet saying they investigated and ruled the routine was not copied.
It was pointed out segments of all routines look the same.
Cannon Falls last High Kick title happened in 2013 when they achieved six championships in eight years.
Faribault has the second most High Kick titles in history with ten.  Their only win in Jazz came in 2002 when they tied with Totino Grace, Fridley in Class AA.
Eastview, Apple Valley has the most High Kick titles with 12 since 2000 and ranks second in overall titles with 17.  Totino-Grace, Fridley is tops on the overall titles list with 20.  They also are on top of the Jazz list with 10 championships in that competition.
Wayzata is third in overall titles with 13.
See the most popular baby names over the last century.  Is your name on the list?
KEEP READING: What were the most popular baby names from the past 100 years?