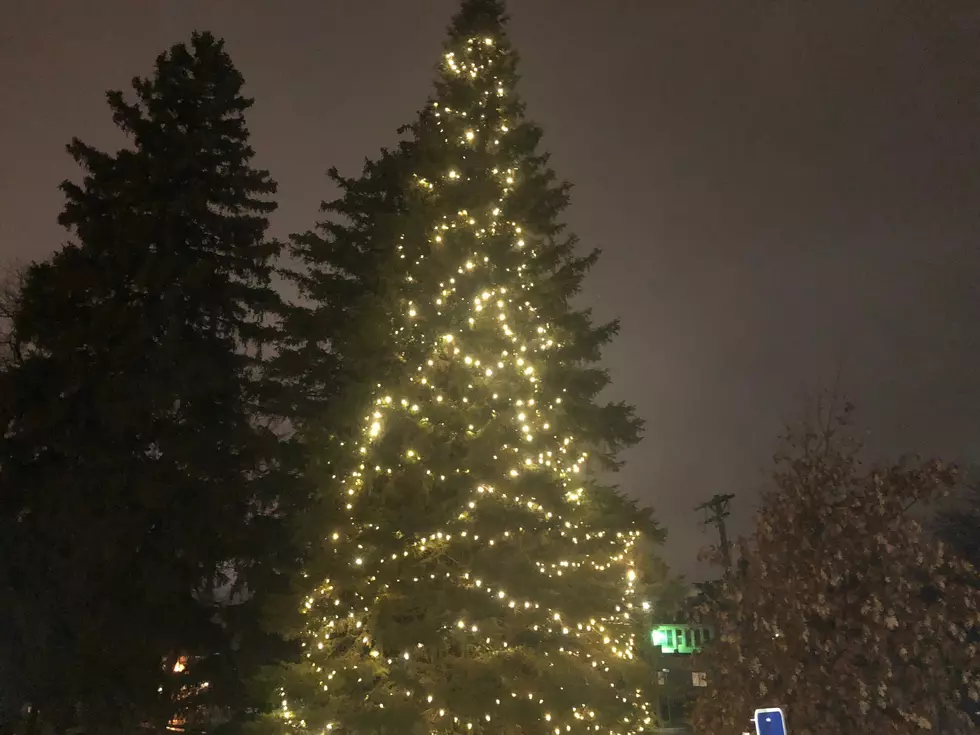 Faribault Hospice Tree Lighting Now a Virtual Event
Faribault Hospice Tree. Photo by Gordy Kosfeld
The Allina Hospital Faribault Director of Operations Rick Miller informed listeners today on AM Minnesota Hospice Tree Lighting Ceremony is virtual this year.  Julie Fox of Fox Video Productions also joined the conversation becase she is doing the video recording of the event.
The ceremony will still be Monday, December 7, 2020 at 7:00 p.m.  The event however will not be live but a recording of the ceremony will be available on the Faribault Area Hospice Foundation YouTube channel.
KDHL Radio, 920 AM will carry the ceremony as if it were live at that time.  I will do my usual open and close of the broadcast.  It will also be uploaded to our KDHLradio.com website.
FCTV the local cable access channel will also be broadcasting the brief ceremony.
This is the 35th year of the fundraiser.  It started as a Faribault Area Hospice Program event.  When Allina took over in 2015 there was a fear of losing the local fundraising campaign but Allina set up a Faribault Hospice Foundation to take care of the funds which stay in Faribault to benefit patients.
People make a donation in memory or honor of someone.  That person's name is placed in a memory book.
A memory book has been set up for each year and typically is in the lobby of the hospital.
This is definitely not a typical year.
A minimum donation of $5 is requested per name.  I belive it has been this price since starting in 1985.
Each year donors receive a ornament they can place on their Christmas tree if they want to.  This year's ornament is a cross in honor of former Faribault Area Hospice Chaplain Pastor Craig Breimhorst.
He passed away last spring from COVID-19.
I went on several trips overseas with Pastor Craig as we called him at Christ Lutheran Church in Faribault.  The church was started by him aboout the same time as Faribault Area Hospice started.
We had some great Bible studies over the years.
We also enjoyed trips to Twins games and talked about going on some other baseball trips to Wrigley Field in Chicago or Coors Field in Denver becasue we both had a passion for baseball.
Audio from today's program is available below.
CHECK THEM OUT: 100 years of Christmas toys, gifts and fads