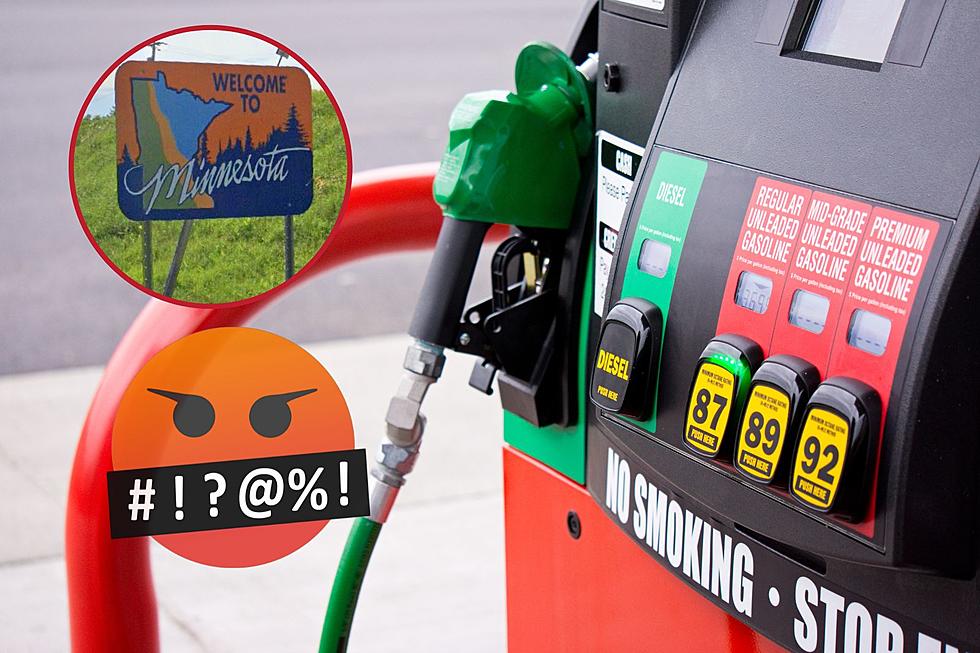 How Will Minnesota Gas Prices Be Impacted by New OPEC Production Cut?
Canva
While they're still much lower than we were paying a year ago, gas prices are set to increase with news that OPEC just ordered a production cut. Here's how much more we could be paying at the pump later this year.
One not-so-horrible thing about the pandemic back in 2020 was that when everything shut down-- both here in Minnesota and across the globe-- demand for crude oil fell. And so did gas prices here in the Land of 10,000 Lakes, which hit a low for that year in mid-April 2020 of around $1.65 a gallon.
Then, on the other end of the spectrum, fueled by Russia's war with Ukraine, inflation, and other factors, gas prices skyrocketed last year, hitting a record high of $4.75 a gallon in the North State State on June 15th, 2022.
So when news broke earlier this week that the alliance of countries known as OPEC announced that they would be implementing a cut in production later this year, prices started to creep up. So how much higher will they go this year-- and how much more will we be paying at the pump?
ABC News noted that the production cut the OPEC countries agreed to on Sunday will "cut oil output by 1.2 million barrels per day starting in May," which amounts to roughly 1 percent of global oil output.
That doesn't sound like much, but it did send prices higher at some gas stations across the country and here in Minnesota. However, don't look for the sky-high prices we all had to pay last year.
One oil industry analyst ABC News talked to said we could see prices increase between 20 to 30 cents a gallon. That seems like a lot! However, Patrick De Haan with GasBuddy.com said he doesn't think prices will increase even that much. According to a post on his Twitter page:
I would largely expect oil prices to rise $3-$6 per barrel as the market prices this in, but again, to the motorist filling up, the initial effect will be limited to a ballpark of 5-15c/gal.
As of Tuesday, April 4th, AAA-Minnesota said that prices across the state are averaging $3.30 a gallon, which is up 6 cents from last week. In the Twin Cities metro, prices are averaging $3.32 a gallon, while down in Rochester, they're already higher-- at $3.39 a gallon.
That's still cheaper than the national average, which AAA says is currently at $3.50, up 6 cents from a week ago. And, it's quite a bit less than we were paying in April of 2022 when prices were averaging $3.88 a gallon in the Gopher State.
Speaking of gas prices, do you remember how cheap they were when you first started driving? (What did we do with all that extra money back then?!?) Keep scrolling to take a walk down memory lane and check out the price we paid when you first got your driver's license!
Listen to Curt St. John in the Morning
Weekdays from 6 to 10 a.m. on Quick Country 96.5

UP NEXT: See how much gasoline cost the year you started driving