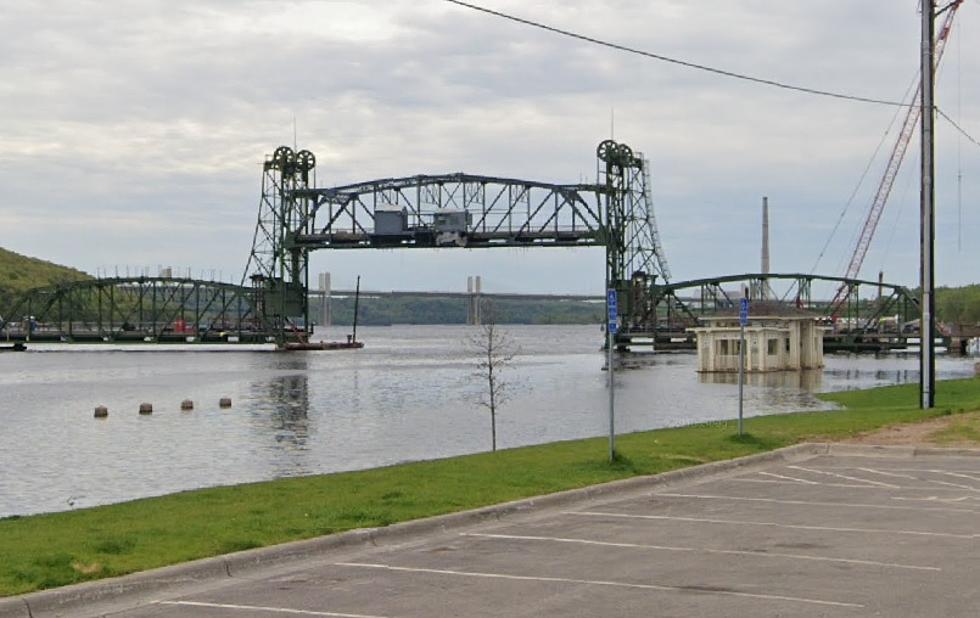 Iconic Minnesota Bridge Set To Re-Open After Massive Flooding
Google Street View
It's been closed since March due to spring flooding, but this historic bridge in Minnesota is getting set to re-open soon.
The lift bridge in Stillwater is one of those iconic bridges that has become famous here in the Land of 10,000 Lakes. In case you're not familiar, the Stillwater Lift Bridge used to be the only way to get from Minnesota over to Wisconsin along Minnesota Highway-36. It was built waaay back in 1931 (at what MnDOT says was a cost of just over $460,000.)
After a long, drawn-out process, it was replaced by the brand new, way-cool St. Croix River Crossing bridge, which opened to traffic in August 2017. MnDOT then transformed the historic bridge into a bicycle/pedestrian crossing. It's part of a 4.7-mile loop trail system in Minnesota and Wisconsin that includes the St. Croix River Crossing bridge, and other local and regional trails.
But thanks to one of the snowiest winters in Minnesota history this past year, spring floods resulted in high waters on the St. Croix River and many others throughout the state, which caused MnDOT to close the Stillwater Lift Bridge back on March 23rd, 2023.
But now, MnDOT says, they're getting ready to open the classic span again to boats on the St. Croix as well as to bikers and hikers. The bridge will resume its lift schedule starting at 8 a.m. Monday, May 15, 2023, and the deck will be open for trail use starting Friday, May 19, 2023, MnDOT said.
MnDOT also explained that with staff at the bridge full-time, the lift will then operate every 30 minutes from 8 a.m. to midnight each day until the end of the season, which is sometime around Oct. 15, 2023.
Listen to Curt St. John in the Morning
Weekdays from 6 to 10 a.m. on Quick Country 96.5
Six Minnesota State Parks Where There Are Fewer Bugs