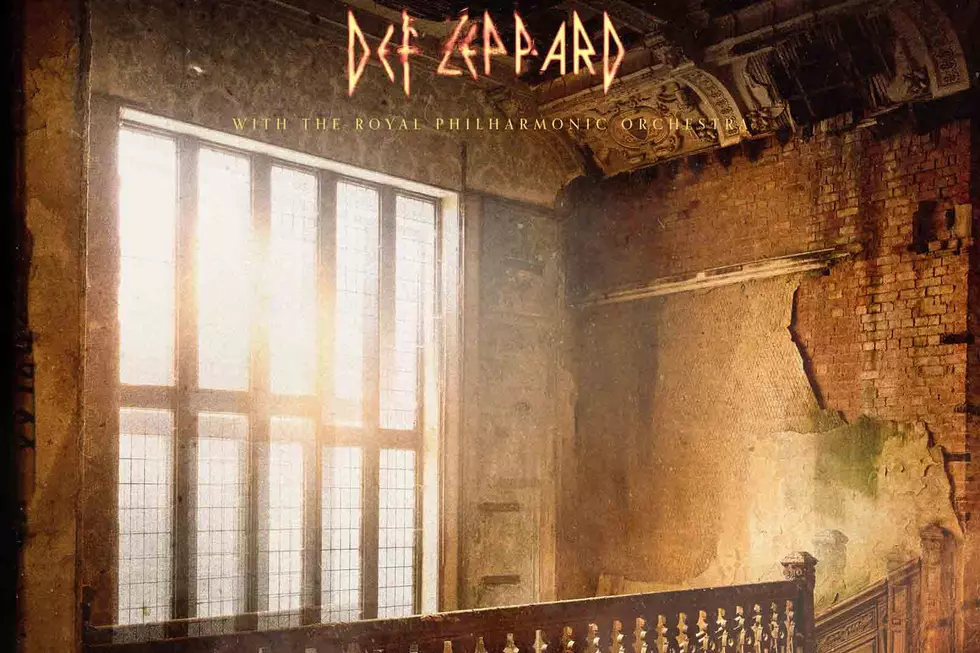 Def Leppard, 'Drastic Symphonies': Album Review
Mercury
After last year's excitement of its first new album in seven years, Def Leppard has gone from rock brigade to rock Bach 'til you drop. Drastic Symphonies, a team-up with Britain's Royal Philharmonic Orchestra and the follow-up to 2022's Diamond Star Halos, is out of left field, but not out of character for the band. It's audacious and unexpected, with a big intent - recasting 16 songs, including some deep cuts, from the band's past over a CD-filling 82 minutes.
The Royal Philharmonic has "made" albums before with the posthumous likes of Elvis Presley, Aretha Franklin and Roy Orbison, but Drastic Symphonies is more of a living and breathing enterprise, with the band and its team working in tandem with arranger Eric Gorfain and producer Nick Patrick (and the group's producer, Ronan McHugh) to craft new experiences from existing recordings, occasionally with newly recorded parts from Def Leppard.
The results are unquestionably intriguing and fresh - a genuinely new way of approaching these tracks, even if you'd be hard-pressed to pick any that would become the preferred version. But even the miscues demonstrate that it's something all concerned parties approached with a genuine passion for exploring where these songs could live in the orchestral realm. Chief among those misfires is "Pour Some Sugar on Me (Stripped Version)," presented in a quieter piano-and-strings arrangement, the former played by Emm Gryner, who also duets with Joe Elliott. It's pretty enough, but "Sugar"'s lyrics, so fitting for a stadium-rocking anthem, just sound silly in such austere sonic trappings.
That's the album's only outright dud. The rest simply brings different flavors to the tunes, often using the orchestral ambience to replace the Sturm und Drang Def Leppard usually creates with guitar tones, drones and sustains. Some - such as Slang's Middle Eastern-leaning "Turn to Dust," Diamond Star Halos' already orchestrated "Goodbye (For Good This Time)" and "Bringin' on the Heartbreak" - are fairly faithful recreations, the RPO adding a cushy richness. The strings substitute for guitar solos in several songs, including "Hysteria" and a huge-sounding "Paper Sun" from Euphoria, while "Animal" gets a new opening with Elliott singing over string accompaniment.
"Love Bites" and the High 'n' Dry instrumental "Switch 625" sound like they were always made to be played by an orchestra, and "Kings of the World" from Mirrorball takes on a bombastic grandeur that comes off like a great lost Queen track. "Love" from Songs From the Sparkle Lounge enjoys a similar theatricality, while the timpani accents turn "Too Late for Love" into a tribal call to arms. On the other end of the spectrum, this treatment of Sparkle Lounge's "Love" has a rom-com end credits theme written all over it, though it retains Phil Collen's screaming solo. The idea of a favorite rock band going this orchestral route can seem, on paper, gimmicky or a stopgap filler until the next new project. Drastic Symphonies is neither. Rather, its apparent efforts and serious intent make for a worthwhile addendum to the rest of Def Leppard's canon.
Def Leppard Albums Ranked
From their metal-edged debut to their pop breakthrough to the recent records, we rank every single LP.