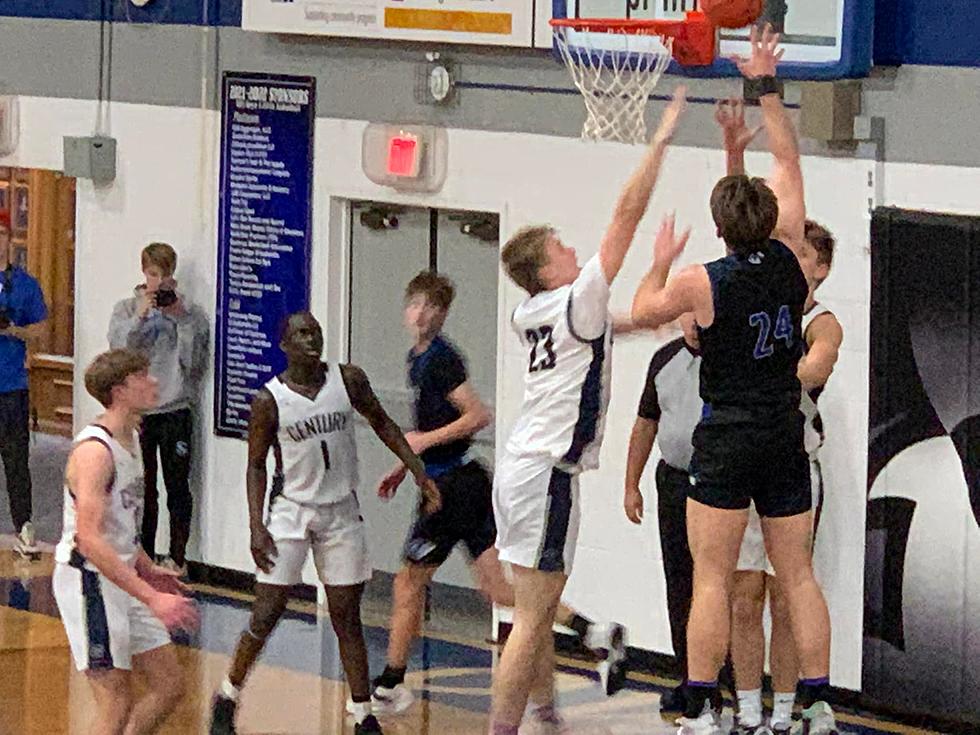 Long Wait for Owatonna is Over; Boys Basketball Opens Season with a Win
Todd Walkingstick
The Owatonna boys basketball team opened their season Tuesday night with a 68-59 win over Rochester Century at the OHS gym. Finally. The Huskies already had one of the latest openers scheduled for Friday, December 10. That game with Albert Lea was postponed by snow. For a heartbeat the game was rescheduled to Monday, December 13. That had to be switched due to a holiday concert in Albert Lea. It is now set for January 31.
Despite having a couple of scrimmages against multiple teams, the Huskies were ready to get their season started. They opened up a 31-18 halftime lead against the Panthers. OHS kept Century at bay in the second half to begin their Section 1-4A title defense on a winning note.
Senior Evan Dushek had 20 points and 13 rebounds. Senior Brayden Williams and junior Blake Burmeister added 14 apiece. Owatonna plays at Austin Friday night.
The OHS girls lost at Century Tuesday 51-42. After falling behind by nine points early, Owatonna rallied to tie the game early in the second half. Century went on a quick 6-0 after that. The Huskies drew within three points several times afterward, but couldn't catch the Panthers.
Senior Taylor Schlauderaff led OHS with ten points. Senior Lauren Sommers added nine off the bench. The Huskies host No. 2 rated Austin Friday night.
A busy night is ahead Thursday, December 16 for OHS sports.
Wrestlers are at Faribault for a tri with JM, 6:00 pm on AM 1390 KRFO / 94.7 FM.
Boys hockey skates at Albert Lea at 7:15 pm on Kat Kountry 105 FM.
Girls hockey hosts Albert Lea at 7 pm.
The gymnasts open their season by hosting Austin at 6:30 pm.
Boys swim/dive goes to Albert Lea for a 6:30 pm meet.
Enter your number to get our free mobile app
If You Do These 7 Things, You Are The Epitome of Minnesota
If you see someone enacting these seven habits, odds are you're in the presence of a true Minnesotan.
Weird Things Iowa Kids Have Asked for for Christmas
Has your child ever put something unusual on their Christmas list? If so, you're not alone! Here are some of the strange things that Iowa kids have asked for!