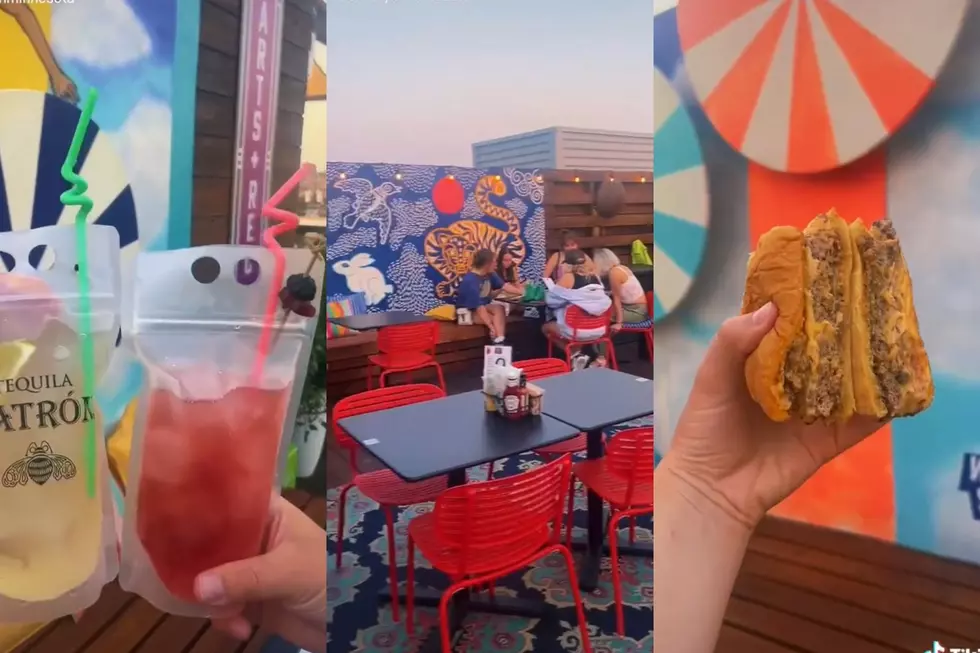 Love Local Art and Cool Drinks? Check out Minneapolis' New Rooftop
Photos are screenshots provided by @shelbyinminnesota on TikTok
I am a huge lover of art, new places to explore, vibrant environments, and of course drinks, so when I heard about this new rooftop in Uptown Minneapolis, I knew I had to read more about it! The rooftop is called Arts + Rec Uptown and it is an entertainment venue that serves food and drinks, has a theater, and even mini golf!
When you click on their website you immediately are emerged into the vibrant and cool world that Arts + Rec provides you. Their little about page describes the space as an "art-forward entertainment venue serving a chef-driven menu and expertly crafted cocktails. Showcasing the talent of local creatives, Arts + Rec Uptown features a playful rooftop patio, an intimate black box theater, a lively speakeasy, and an artist-designed 9-hole mini golf course."
What caught my eye about this place when I saw it on my FYP (For You Page) on TikTok is the vibrant world you are invited into, it reminds me of cool places I would see on TV. What else was cool is that in the video the girl received her drink in this amazingly cute and genius pouch with a straw!
This brings me to their menu! First, their drink menu includes unique drinks like the Rhubarb Collins (tattersall vodka | rhubarb honey syrup | grapefruit crema) and even drinks from Minnesota Breweries like Indeed and Fulton. The food menu is not big but that does not mean it is not amazing. There are items such as the Breakfast Waffle Dog (chicken sausage | maple mustard Dali | candied bacon) and the Rhuberry Shake (rhubarb syrup | creamy whip | chocolate pocky) which is vegan and gluten-free!
Arts + Rec Uptown is open Monday-Thursday: 4pm-11pm, Friday + Saturday: 11am-11pm, and Sunday: 11am-10pm. They are located at 3001 Hennepin Ave, Suite 1230 in Minneapolis! All information is credited to their website and feel free to check them out!
Best Pumpkin Patches and Places to Find the Perfect Pumpkin in Southeast Minnesota
If you are looking for the perfect pumpkin to help decorate for fall or to carve into an amazing Jack-o-lantern, check out the list below to see some of the best places in Southeast Minnesota selling pumpkins.