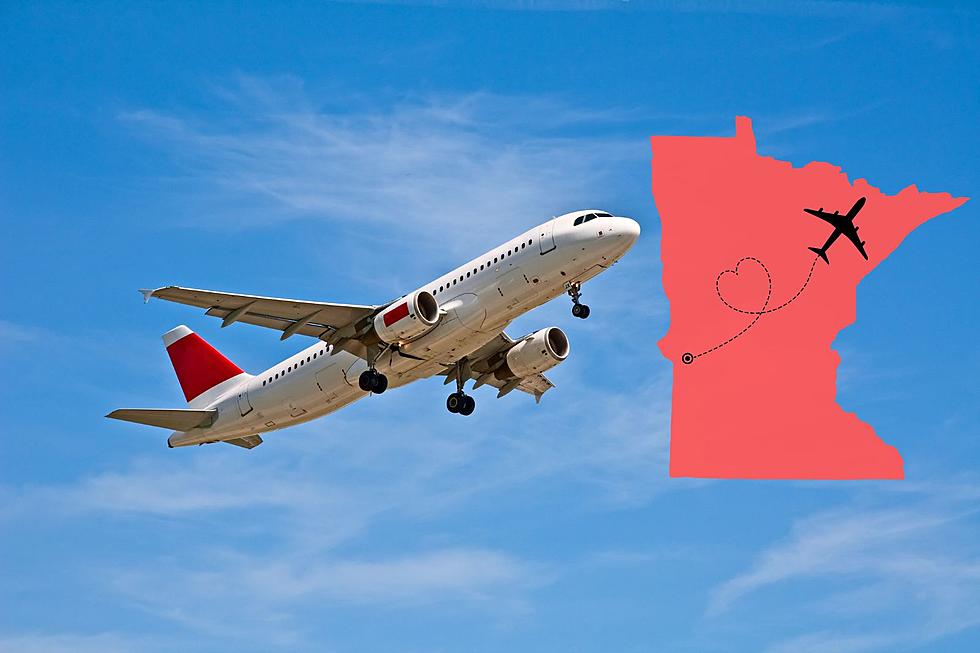 Major Airlines Adding New Flights in Minnesota
Canva
If you're looking to get out of Minnesota, two major airlines are making it easier for you, as they both just added new flights leaving from the North Star State.
While it we may still be in the middle of summer, Southwest Airlines is already thinking ahead to next season's cold and snowy season and has added two new flights to warm weather destinations, in case you get a major case of cabin fever and need some sun next winter.
Southwest announced that it will be adding service between the Minneapolis-St. Paul International Airport (MSP) and Orlando, Florida for seasonal weekend service beginning on Sat., Jan. 13, 2024. Those flights will be operating on Mondays, Thursdays, Fridays and weekends starting next January.
And, Southwest also announced that starting on that same day, Saturday, Jan. 13, 2023, it will be adding weekly service on Saturdays between Minneapolis (MSP) and Tampa, Florida.
But wait, there's more. Minnesota's largest airline, Delta Airlines, announced it will be adding a new DAILY flight starting later this fall. (I still kind of think of Delta as a 'Minnesota' airline, even though it's not headquartered here. Its corporate headquarters are in Atlanta, but since Delta merged with Minnesota's Northwest Airlines in 2008, Delta still has a major Minnesota influence.)
Delta said Monday it will be adding a third daily flight from MSP to the Rochester International Airport (RST) and back. RST officials said demand in Minnesota's third-largest city has been increasing since the pandemic ended and Delta said it's hoping this third flight will decrease layover times and increase connecting flight options at MSP. That new daily flight is set to start on Sept. 5, 2023.
As I mentioned earlier, Delta merged with Minneapolis-based Northwest Airlines back in 2008. Northwest was one of those brands that was once huge here in Minnesota (kind of like Dayton's also was) but that now no longer exists. Which is the same for many of the following famous brands. Keep scrolling to see how many YOU remember!
Listen to Curt St. John in the Morning
Weekdays from 6 to 10 on Quick Country 96.5
50 Famous Brands That No Longer Exist