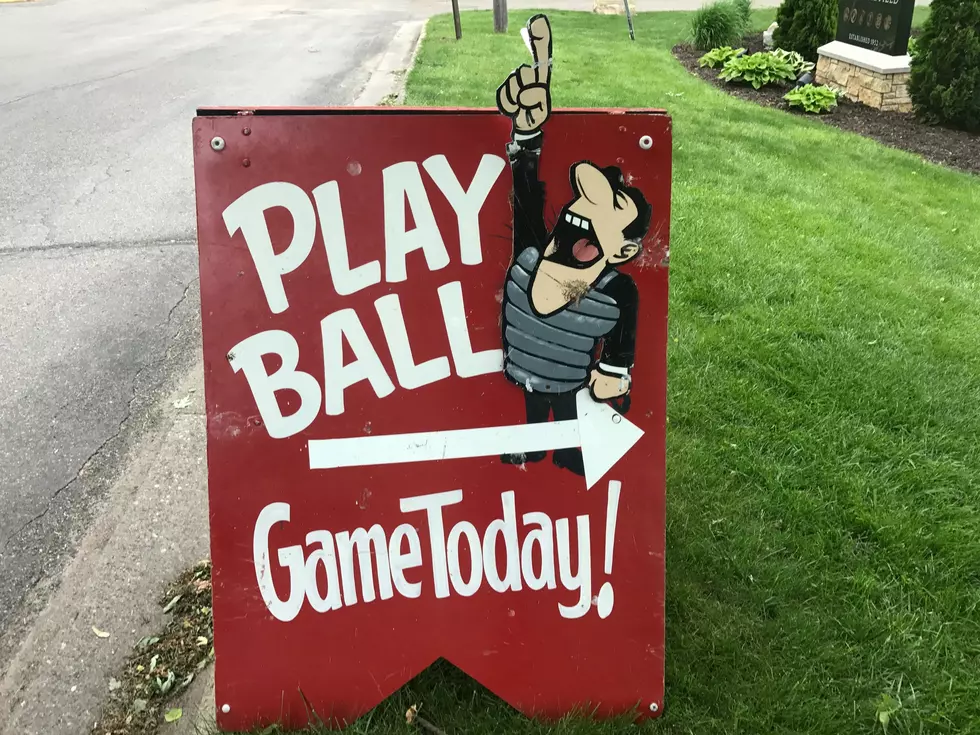 Minnesota Spring Sports Are Not Allowed to Practice Virtually
Wanamingo Baseball Sign- photo by Gordy Kosfeld
Minnesota high school spring sports would be in full swing if kids were in school and the current COVID-19 pandemic was not in existence.  All the coaches we spoke with Saturday on our various KDHL coaches shows really didn't know why the Minnesota State High School League (MSHSL) was not allowing them to have practices with their teams.
I understand not having practices outdoors but I would think it would be a more normal day for these kids if they had distance practices much like the distance learning they are doing in school.  Then if the season were to resume they would be more ready to jump into games.  In the case of baseball and softball just playing catch (you can certainly throw from six feet apart) with a teammate would help get their arms ready for a potential season.  Coaches have been having meetings by the various technical tools available but not every day.
Waterville-Elysian-Morristown fastpitch Head Coach Crystal Lamont told us,  "We're able to encourage them or give them some advice but we can't mandate that they do anything. We are keeping in touch online and through texts and things like that.  We remain hopeful that we'll get together here in May sometime."
Lamont seemed to agree with my assessment that things would be more normal for the kids if they were able to practice each day even though it was virtual.  "Yeah and I especially worry about our pitchers.  You hope that they're throwing a little bit on their own and things.  Because if we do get rolling it's going to be a quick go round I would assume in getting games going right away and a lot of games probably in a short amount of time.  You want to make sure their shoulders are healthy and they are ready to go."
The baseball coaches we visited with included Faribault High School Head Coach Charlie Lechtenberg who said, "We're doing weekly online meetings with the team.  Started last Wednesday.  Had a Google Hangout with everybody and updated them with some drills they could do at home.  Workout ideas.  We're going to plan on doing that every week.  Call all the guys, see how they are doing, if they needed anything how I could help them.  It's a chance for the guys to be together, at least online and talk.  Be together online even though we can't be on the field right now."
I got the sense Lechtenberg also liked my idea of having daily practices so hopefully when the kids can hit the field they will be able to jump into games relatively soon.  He speculated, "If we do come back we'll probably need a couple weeks to get arms ready.  Hopefully the guys are throwing on their own so their arms are ready."
Cannon Falls Head Coach Bucky Lindow, Zumbrota-Mazeppa Head Coach Mike Matuska, Kenyon-Wanamingo Head Coach Kirby Van De Walker and Randolph Head Coach Chris Stanton all told me they are abiding by the directives laid down by the MSHSL. They were confident their kids are throwing on their own.
Enter your number to get our free mobile app