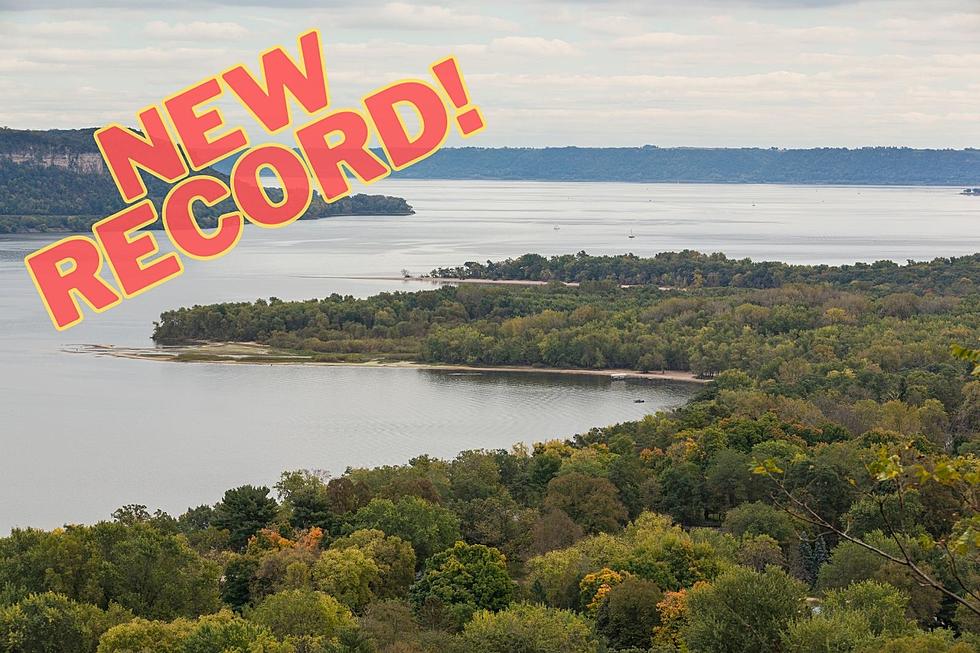 Minnesota Team Just Set New World Record on Mississippi River
Canva
They set out in early May to paddle down the length of the mighty Mississippi River and now a Minnesota crew has just set a world record.
The phrase, "Where there's a will, there's a way..." keeps popping into my mind as I read more about the incredible trip this Minnesota-based crew did as they paddled down the Mississippi River in what's now the fastest time ever.
According to the Mississippi Speed Record website, the team is based here in the Land of 10,000 Rivers Lakes and is led by captain Scott Miller of Minneapolis. He's a serious canoeist, who has paddled over 8,000 miles in his life so far-- including a trip from the Twin Cities to the Hudson Bay.
Other Mississippi Speed Record team members include Judson Steinback of La Crosse, Wisconsin; Paul Cox of Atlanta, Georgia; and Wally Werderich of Yorkville, Illinois; as well as backup paddler, Joe Mann of Raytown Missouri, a suburb of Kansas City.
The site says Miller first got the idea to try to break the record for the fastest time paddling the entire length of the Mississippi River back in 2018 and had been planning for the trip ever since. He'd attempted to make the trip with a different crew back in 2021 but wasn't successful.
The trip itself is long-- like 2,296 miles long, to be precise-- and presents some challenging conditions when attempting to paddle it as 'fast as humanly possible,' as the site says.
Mississippi Speed Record started their journey at 6 am on Wednesday, May 10th, 2023 from the Mississippi headwaters at Itasca State Park in northern Minnesota. And last Saturday, May 27th, 2023, after 16 days, 20 hours, and 16 minutes, they paddled the final mile into the Gulf of Mexico in Louisiana, setting a new unofficial record.
The site says that while their journey was nearly a day faster than the existing record of 17 days, 19 hours, and 46 minutes, their record-breaking trip is not official until Guinness World Records reviews the team's GPS data, photos, and witness statements to verify the record was broken.
It's an impressive feat, which you can read more about HERE. Congrats to everyone involved in Mississippi Speed Record!
Listen to Curt St. John in the Morning
Weekdays from 6 to 10 a.m. on Quick Country 96.5
LOOK: 25 must-visit hidden gems from across the US
From secret gardens to underground caves,
Stacker
compiled a list of 25 must-visit hidden gems from across the United States using travel guides, news articles, and company websites.