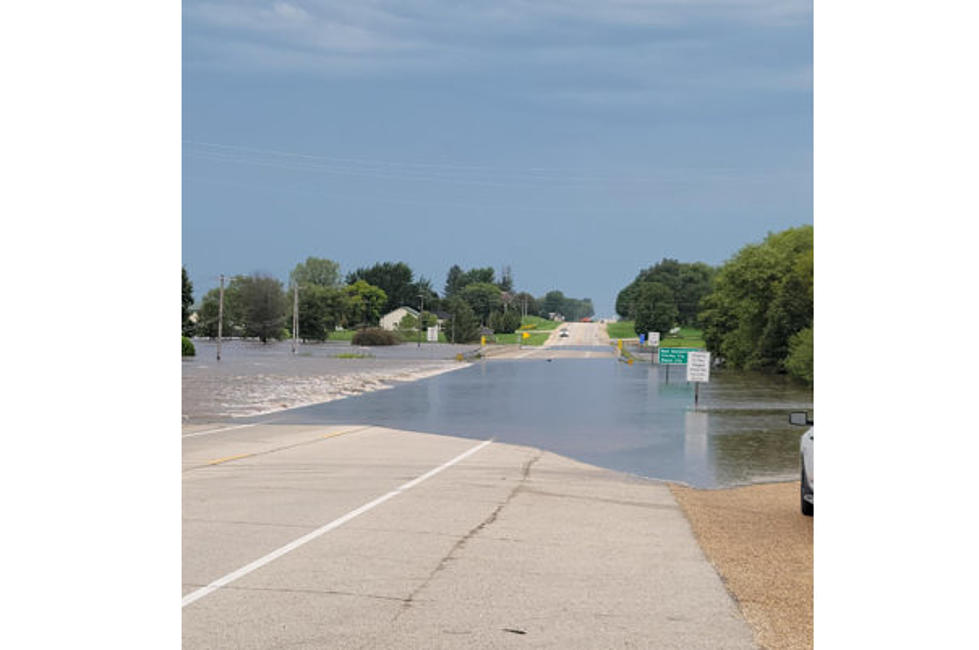 More Rain In 3 State Region 'Than Any Other Part Of The Lower 48′
Flooding near Fredericksburg, IA (Credit: NWS La Crosse)
La Crosse, WI (KROC AM News) - A hurricane wasn't responsible but a storm system that hung around southeast Minnesota, northeast Iowa, and southwest Wisconsin the last few days produced torrential rain in some areas.
In fact, the National Weather Service office in La Crosse says "Our forecast area has had more rainfall in the last few days than any other part of the Lower 48. Localized 12+" amounts were reported across parts of northeast Iowa!"
The same system also produced at least 2 tornadoes in northeast Iowa, both rated weak EF0.
The NWS says "Rainfall of 3 to 8 inches also led to significant flooding over northeast Iowa. Area rivers flooded which led to the closure of many area highways, including US Highway 18 near Fredericksburg and New Hampton, IA. Secondary roads were also damaged and several homes were flooded."
News update: Changes recommended for Rochester street intersection.
LOOK: Here are the pets banned in each state
Because the regulation of exotic animals is left to states, some organizations, including The Humane Society of the United States, advocate for federal, standardized legislation that would ban owning large cats, bears, primates, and large poisonous snakes as pets.
Read on to see which pets are banned in your home state, as well as across the nation.