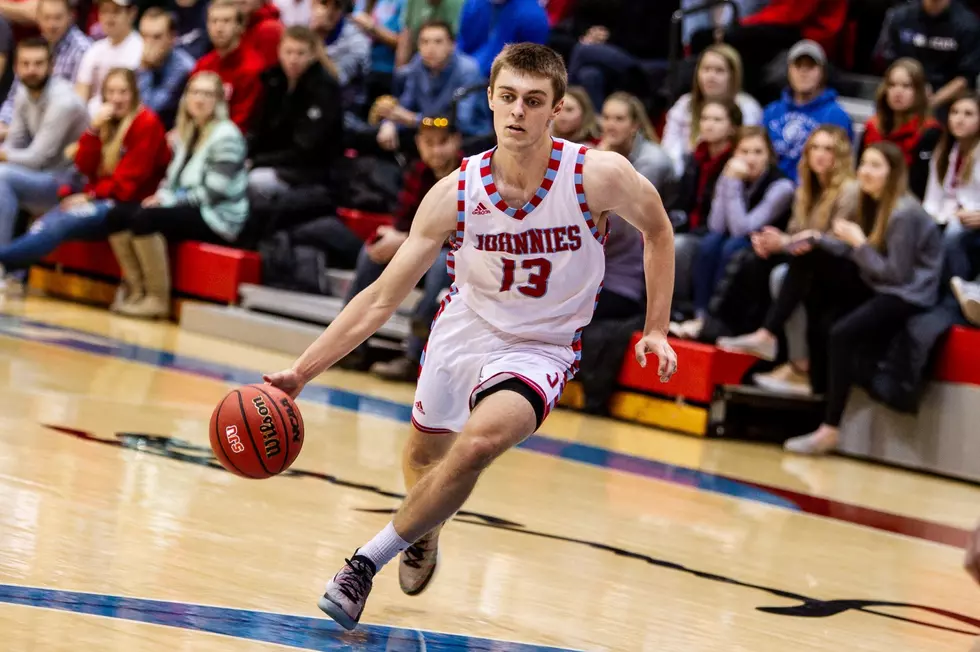 NRHEG Grad to Play in NCAA Tournament Again
Sierra Lammi-St. John's University
New Richland-Hartland-Ellendale-Geneva graduate and junior with St. John's University Oakley Baker is no stranger to big games. He helped lead the NRHEG Panthers to the state tournament his senior season. This week he will be playing in the NCAA Division III men's basketball tournament for the third straight season.
The Johnnies will host the first two rounds in Collegeville for the third straight year. St. John's tied for the regular-season MIAC championship, but then beat co-champ St. Thomas during the post-season tournament. The Tommies were also invited to the NCAA tournament but must go on the road in Wisconsin-Platteville.
St. John's (25-2) will play Ripon (20-7) at 7:30 pm on Friday, March 6. The early game features Whitman (20-7) and Wisconsin-Eau Claire (19-9) at 5 pm at Sexton Arena. The winners will play Saturday at 7 pm in Collegeville for the chance to advance to the Sweet 16.
The Johnnies, who are No. 2 rated in a recent national poll, topped St. Thomas to win the post-season tournament 82-63. Baker scored 19 points, which included 5-for-9 on three-pointers. He also grabbed five rebounds in 32 minutes of action.
The 2017 Panther grad surpassed 2,000 points in high school. He knows his numbers and is an accounting major at St. John's. Baker has started every game over the last two seasons and played in every game as a first-year in 2017-18. He's averaging almost ten points per game this season. He leads the team in made three-points with 61 and is shooting 41-percent from beyond the arc.