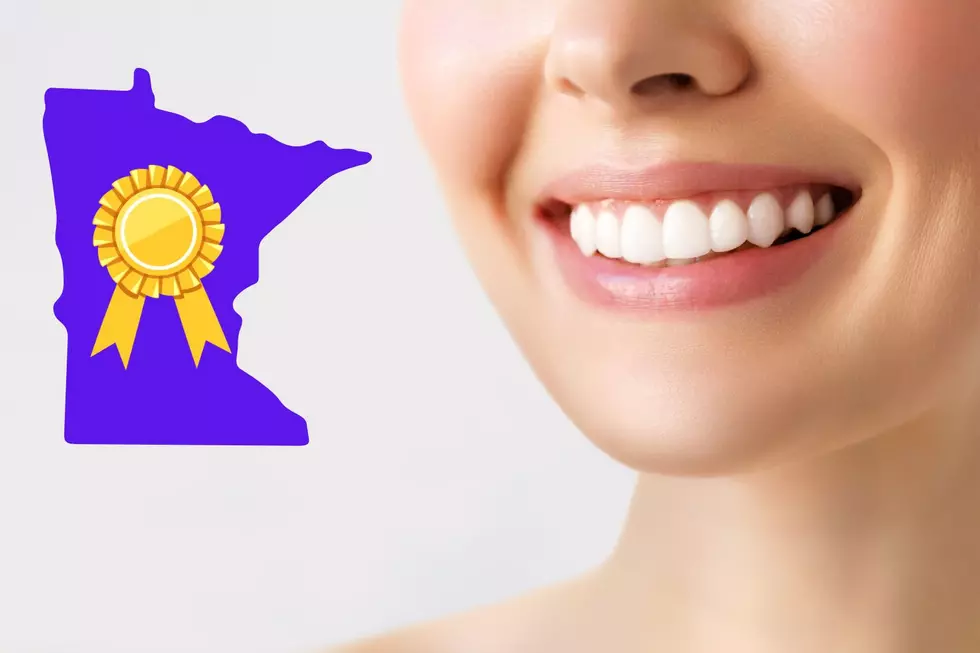 Only Three States Have Better Teeth Than We Do Minnesota
Canva
When it comes to having great teeth and dental health in general, you can't do much better than here in Minnesota.
We're used to being ranked near the top of the heap for many things here in the Land of 10,000 Lakes, right? We DO enjoy a very high quality of life here in the North Star State. And, now you can add teeth to that list. Because a new survey says Minnesotans have some of the best teeth in the entire U. S. of A.
The gang over at WalletHub released a survey called the States With The Best and Worst Dental Health. They looked at 26 different indicators of dental health and found that Minnesota ranked pretty darn high on their list. In fact, only three other states were ranked higher than us, as we nabbed the number-four spot on their list.
According to the survey, the Bold North ranked 4th in the percentage of adults who've visited a dentist in the past year. We're ranked 6th in dental treatment costs, and we came in first in the percentage of adults with poor or fair oral condition (meaning we have the fewest in the country.)
While we look pretty good-- literally-- there in third place, check out which state is number one: That'd be my home state of Wisconsin! On, Wisconsin, baby! (It's gotta be all those dairy products that promote strong and healthy teeth, right?!?) North Dakota was ranked #2, while Connecticut and Illinois round out the top five.
Meanwhile, on the other end of the spectrum, Arkansas came in dead last-- ranked 51st out of all U.S. states and the District of Columbia. Now, while WE already know how great Minnesota is, what do others think of our fair state? And are more people moving to-- or moving from-- Minnesota? Keep scrolling to find out.
Listen to Curt St. John in the Morning
Weekdays from 6 to 10 a.m. on Quick Country 96.5