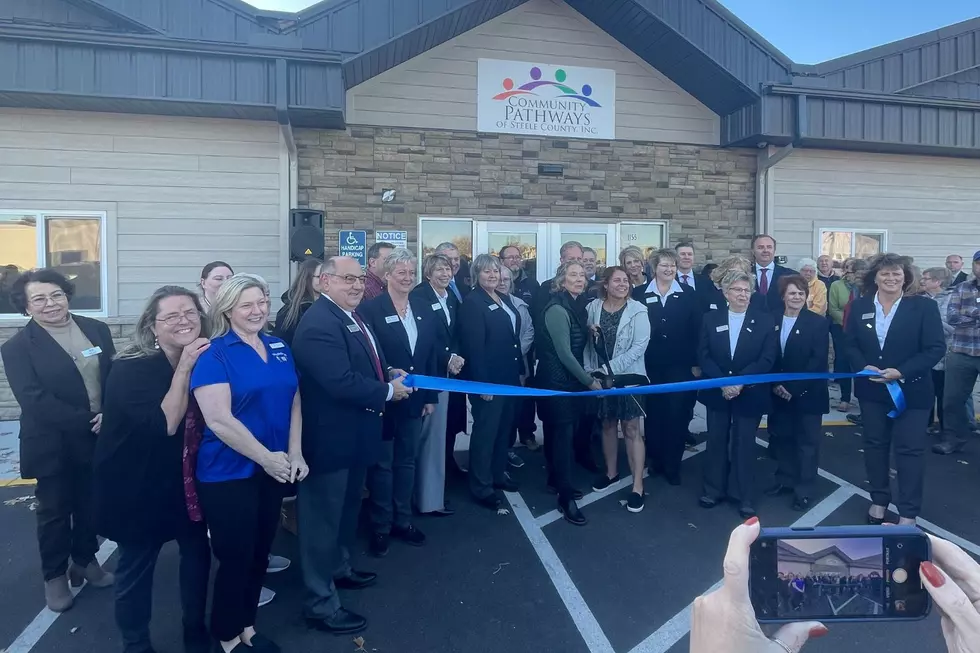 Owatonna Celebrates Grand Opening of Community Pathways
Credit to Kinsey, Townsquare Media
Yesterday evening was the official grand opening for Community Pathways in Owatonna and I was there to help celebrate and document such an amazing moment for the community.
As you probably know Community Pathways, the combined food shelf and clothing store has recently moved into a new building! While they have been open for a while (first the food shelf, then more recently the clothing store) we as a community finally got to share the official grand opening with them!
The grand opening event started with speeches and then of course the ribbon cutting!
As someone who has been constantly updated and excited about the grand opening I obviously had to attend! After taking pictures of the ribbon cutting, I just had to get some pictures of the new place and boy does it look awesome! Here are some shots of Unique Finds and The Marketplace!
The nonprofit organization has aimed to not only serve essentials for households in need but to bring the community of Owatonna together. Not only is this building the new home for Community Pathways but a new home to the nonprofits Lets Smile Inc, and Traditional Housing of Steele County.
Here is a little sneak peek into Let's Smile's new and improved space as well!
This was such a cool thing to experience as someone who is new to the area, and a great way to really see what amazing outcomes can look like when a community comes together!
Be sure to check out the new building! Community Pathways is open Monday & Wednesday 9 am - 4:30 pm, and Tuesday, Thursday, Friday 9 am - 3:30 pm.
'Goth Castle' for Sale 90 Minutes from Rochester
Buckle up, this home that has been named the 'Goth Castle' is quite the house and it's currently for sale in Hudson, WI for $1.1 million.