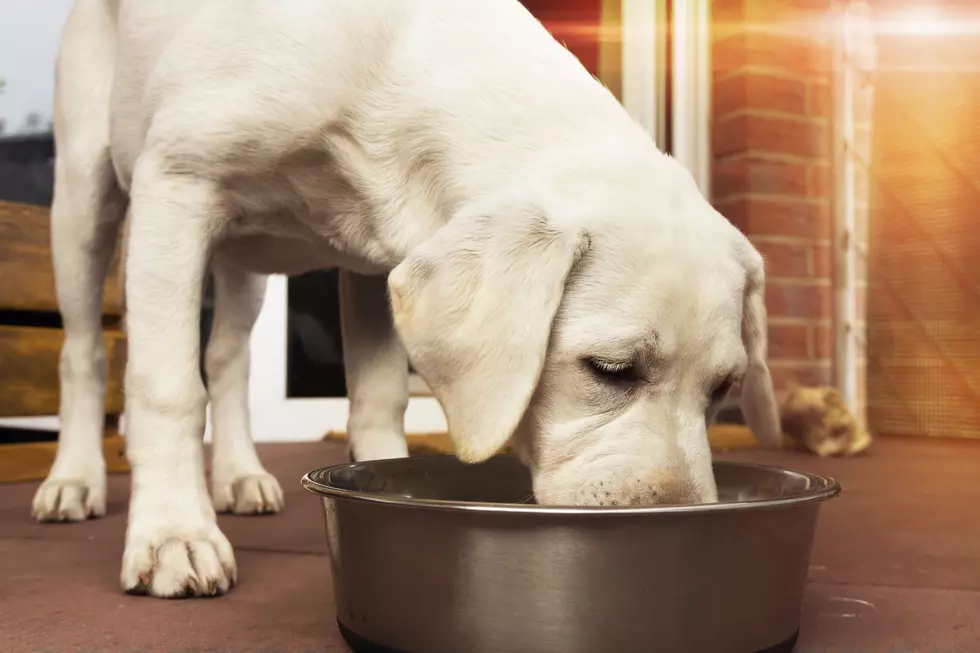 Purina Pet Food Recall Details For Minnesota + Wisconsin Dog Owners
manushot
You'll want to double-check that bag of dry dog food the next time you fill up the bowl for your pet. A popular brand of dog food has been recalled nationwide - including from stores in both Minnesota and Wisconsin.
Nestle Purina PetCare Company has issued the voluntary recall for select lots of their Purina Pro Plan Veterinary Diets EL Elemental dog food. The reason for the recall is that the manufacturer has reason to believe that there could be potentially elevated levels of vitamin D in the food product.
The recall comes after Nestle Purina received "two contacts about two seperate confirmed cases of a dog exhibiting signs of vitamin D toxicity after consuming" the pet food. Additionally, once the dogs in question were taken off of the Purina Pro Plan dog food that's being recalled, "each of these dogs recovered".
According to details shared by the U.S. Food and Drug Administration, vitamin D toxicity can be a serious situation:
"Vitamin D is an essential nutrient for digs; however, ingestion of elevated levels can lead to health issues depending on the level of vitamin D and the length of exposure.  Vitamin D toxicity may include vomiting, loss of appetite, increased thirst, increased urination....excessive drooling [and] renal (kidney) infection."
Due to the serious nature of the potential condition, the dog food manufacturer decided to be proactive with the recall.
Here Are The Specifics Of The Product Being Recalled
Purina Pro Plan Veterinary Diets EL Elemental (PPVD EL) 8-pound bag (UPC: 38100 19190) and 20-pound bag (UPC: 38100 19192). For both of these product sizes, the first eight characters of the Product Code is equal to:
2249 1082
2250 1082
2276 1082
2277 1082
2290 1082
2360 1082
2361 1082
If you believe that you have the Purina Pro Plan dog food being recalled, you're urged not to feed it to your pet. "[T]hrow it away in a container where no other animals, including wildlife, can get to it". You can call the Nestle Purina Company with questions:  1-800-345-5678.
Here's a picture of what the front of the product packaging looks like - from the U.S. Food and Drug Administration:
Pet owners who believe they might have fed the recalled food to their dog and see visible signs of vitamin D toxicity should immediately contact a veterinarian. Those visible signs include weight loss, excessive drooling, vomiting, loss of appetite, and increased thirst or urination.
KEEP LOOKING: See What 50 of America's Most 'Pupular' Dog Breeds Look Like as Puppies
LOOK: Here Are 30 Foods That Are Poisonous to Dogs
To prepare yourself for a potential incident, always keep your vet's phone number handy, along with an after-hours clinic you can call in an emergency. The ASPCA Animal Poison Control Center also has a hotline you can call at (888) 426-4435 for advice.
Even with all of these resources, however, the best cure for food poisoning is preventing it in the first place. To give you an idea of what human foods can be dangerous, Stacker has put together a slideshow of 30 common foods to avoid. Take a look to see if there are any that surprise you.
KEEP READING: Here are 6 foods from your cookout that could harm your dog