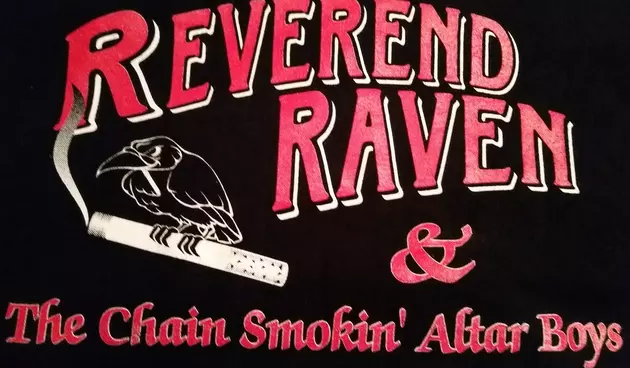 Reverend Raven and the Chain Smokin' Altar Boys are Set to Rock Owatonna
Mike Eiler/Townsquare Media
Every weekday afternoon Shoe and the crew at Reggie's Brewhouse in Owatonna bring you the 5 O'Clock Rock Blocks to get you on your way home. It's a full hour of triple shots of rock from your favorite classic rock artists.
Each weekend Reggie's brings you some of the area's best bands, and tonight is no exception. All the way from Milwaukee, Wisconsin, it's Reverend Raven and the Chain Smokin' Altar Boys. According to their website, they've been "Bringing crowds to their feet at the hardest to please and sophisticated night clubs in the Midwest, Reverend Raven and the Chain Smoking Altar Boys play traditional blues, straight up with a big dose of passion. With smoking grooves, served up with hot harmonica and smooth stinging guitar they play original songs peppered with nods to Slim Harpo, Little Walter, Jimmy Rogers, Billy Boy Arnold, Junior Wells and the three Kings."
According to experience, this is one helluva fun band you don't want to miss. I saw them at the Tree Frog Music Festival several years ago and they impressed me enough that I had to pick up one of their CDs and T-shirt. To this day people stop and ask me where I got the shirt and when was the last time I saw them.
Thursday morning (Feb. 9) I had the pleasure of talking with the good Reverend. If you missed it, I put it into this post for your listening pleasure. Take a listen then join the fun tonight at 8PM at Reggie's Brewhouse in Owatonna.