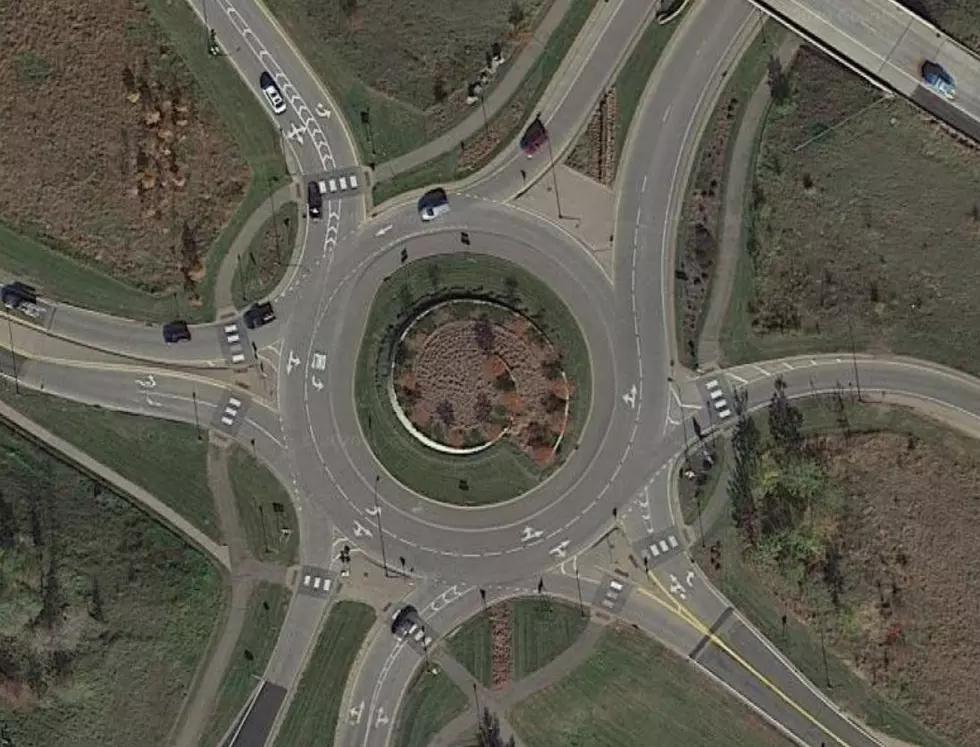 Rice County Six-Legged Roundabout Closer to Reality
Google Maps. Cottage Grove six-legged roundabout built in 2007
The Rice County Board of Commissioners today unanimously approved an amendment to a Minnesota Department of Transportation Contract concerning a proposed six-legged roundabout at the I-35/Highway 19 location.
County Highway Engineer Dennis Luebbe told commissioners the MnDOT Contract is also with Sonebrooke Engineering Professional Services.
Luebbe says approximately $2.4 million has been secured for the project so design work can now begin, "I did receive this morning a copy of  the revised contract with MnDOT and the revised contract total would be $223,593.93.  That is $124,000 and change more than our existing contract.  So we're adding about $124,421 to the existing contract we have with MnDOT."
Luebbe added, "I recommend we do that.  The state in their draft here is paying 75 percent of that."
Luebbe was asked to give a timeline for the project.
He replied, "From our perspective I would hope to have a set of plans for the board once the Federal Highway Department and MnDOT approve of those final design plans which I would hope happen late this calendar year or early next year, 2022.  We would receive permission to advertise for (bids) for the work."
He added, "If there's a hiccup along the way that permission to advertise for the project itself might not come until June, July, maybe August.  The way our funding is secured we just want to be sure that we've awarded a contract by I think October first which is the timeline for some of these different funding streams that we've secured."
Luebbe concluded, "I think it's pretty consistent with what we said last time.  We're working toward awarding a contract next year.  Maybe we get some preliminary work done next year but I think the bulk of the work would take place in 2023."
Have you been on some of these roads?
See the Must-Drive Roads in Every State