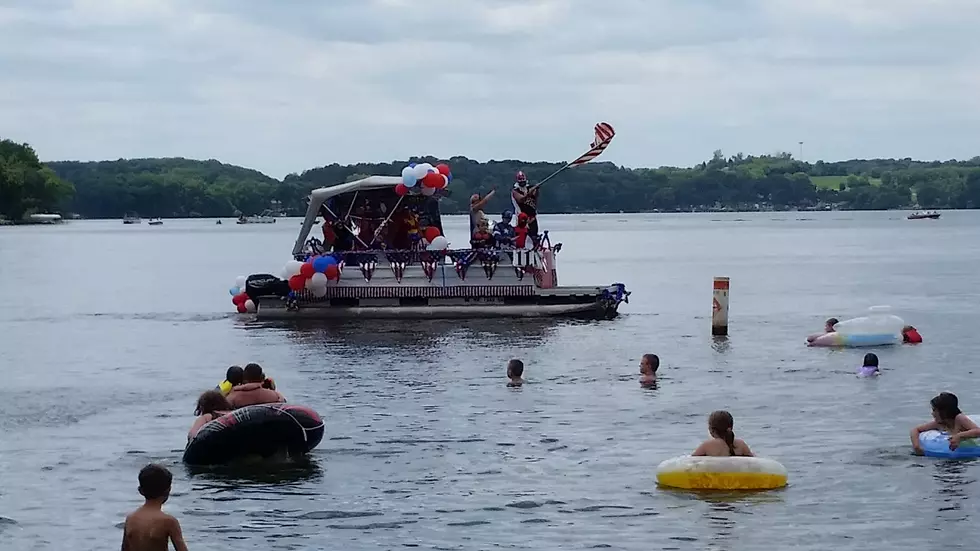 Mike Eiler/Townsquare Media
I've already posted a blog about my late afternoon and evening festivities on the Fourth of July, but my day actually started of by sleeping in until about 8AM, then a light breakfast with my wife, and then I came into work for a few hours. After work I went home to pick up my wife and granddaughter so that we could cruise out to Roberds Lake for their 17th annual Fourth of July Roberds Lake Club Boat Parade. This was our first time attending this event, but it won't be our last. We parked by Roberds Lake Resort and set up chairs on the beach. It was comfortably warm day so my wife and granddaughter decided to dip their toes in the lake to cool off.
The boats finally made their way over to our spot on the beach and it was well worth the wait. The colorfully decorated watercraft each displayed their own theme. Quite a few of the boats were decorated in a patriotic theme, one had several palm trees, Uncle Sam and Santa were aboard one pontoon, there was a birthday theme on another, there was a shark behind still another and one of the pontoons even looked like a large rubber duck.
We really enjoyed seeing all the wonderfully decorated boats and plan on going next Fourth of July.