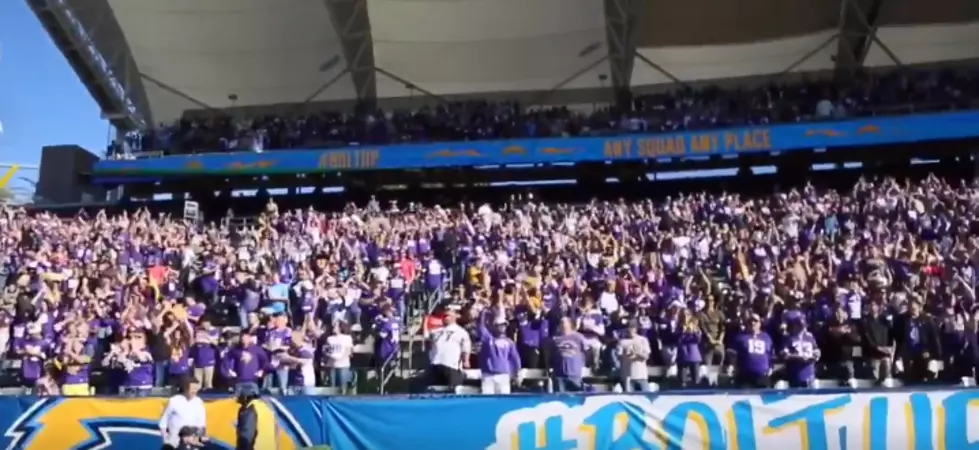 SKOL DRUM! Local Artist Carving To The Beat Of A Different Drummer
Image Credit: @vikings via Twitter
If you've ever been to a Vikings game at US Bank Stadium and have heard the pounding of the drum to start the 'SKOL' chant, you should know that there is a local connection to that drum. Nerstrand-based woodworking artist Curtis Ingvoldstad created the drum. 
In a post to his business's Facebook page, Big Woods Sculpture, you can see a great picture of the size and magnitude of the drum. Look at all those details!

According to Curtis' website, he "provides world-class custom chainsaw carving onsite, in-studio and as entertainment and demonstration." According to Ingvoldstad's Facebook page he and his family, live on a 14 acres farm in Nerstrand, Minnesota that is equal parts nature preserve and artist's retreat.
For those not familiar with the SKOL chant it's a goosebump-inducing moment at home games that have taken a life of its own. The chant has even appeared on the road.
247sports.com has some more background on the chant which was incorporated after the Vikings moved into their new stadium.
Enter your number to get our free mobile app