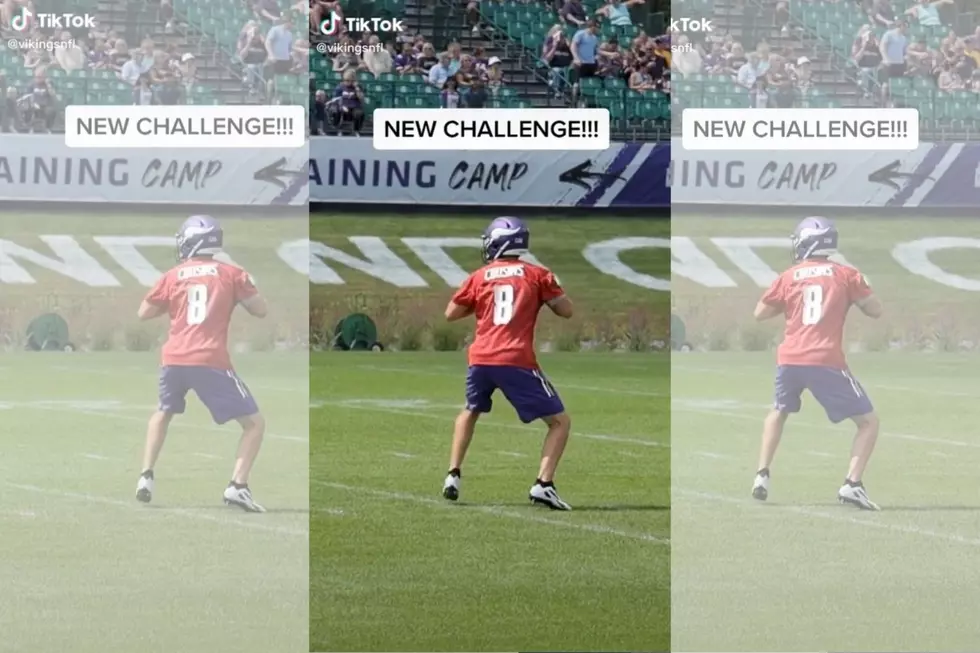 Social Media Trolls Kirk Cousins in Hilarious TikTok Challenge
Vikings NFL via TikTok
Social media has had a heyday with the Vikings' new challenge on TikTok.
Last week, the Minnesota Vikings issued a challenge on TikTok encouraging users to create a duet of themselves catching a pass from QB Kirk Cousins.
"Can you catch Kirk's pass?" reads the caption, accompanying a video of Kirk Cousins in training throwing a pass off-camera. A duet, by the way, is where TikTok users create a video to compliment another already on the platform that is then played side-by-side with the original.
TikTok enthusiasts were quick to accept the challenge, though probably not with the results the Vikings were hoping for. In one video posted by AustinCraig42 -- viewed 151k times on TikTok and since gone viral on other social media platforms -- a man pretends to be the receiver, only to watch Kirk's "pass" fly well over his head.
His video his since become the standard and a running joke, with many similar videos following suit.
In one variation, the receiver pretends to be a Giants player making an interception on Cousins' pass. "Familiar response to a #KirkCousins throw @NYGiants" he captioned the video.
As of right now, the 2020 NFL season is expected to commence in some capacity September 10 with the Vikings playing their first game against the Green Bay Packers September 13, though much remains up in the air and subject to change. Hopefully Kirk Cousins' passes find their recipients better than they did on TikTok!
Enter your number to get our free mobile app
13 Minnesota Slang Terms Everyone Should Know