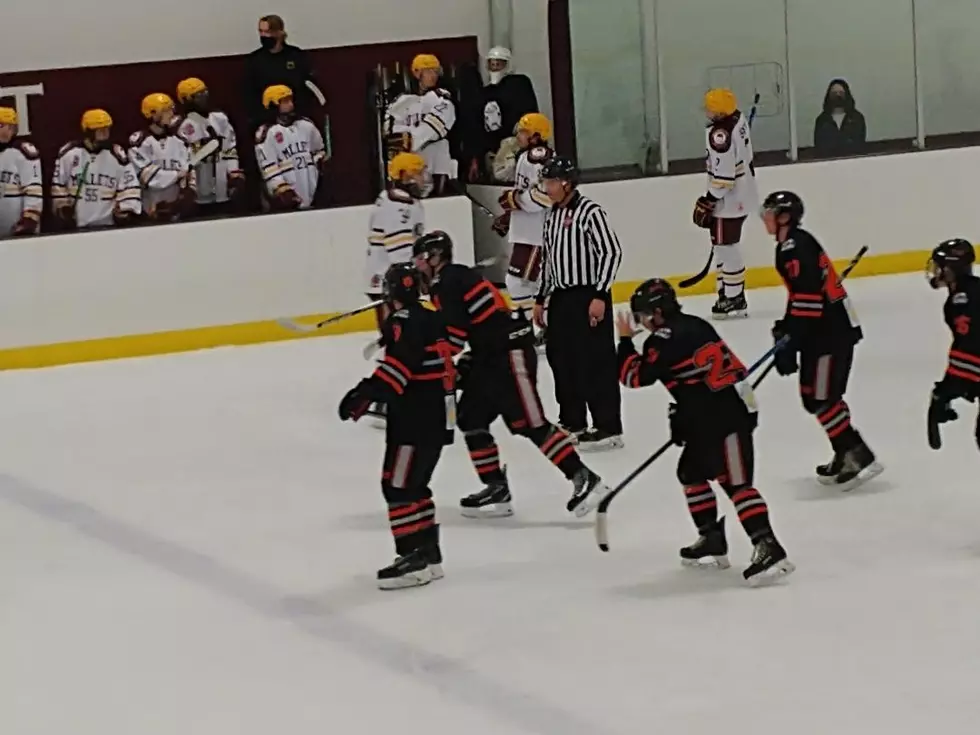 Steele County Blades Head East to Play Games
Roy Koenig/TSM
With the inability to schedule games in Minnesota, the Steele County Blades junior hockey team has spent time in Wisconsin over the last couple of weeks and is playing in a showcase event in the Chicago area December 18-20. The Blades have been a good roll lately, winning seven of their last nine games.
Enter your number to get our free mobile app
Steele County buried the Detroit Fighting Irish 11-0 Friday, December 18 to begin play in a three-day, four-game showcase at Arctic Ice Arena in Orland Park, Illinois. Ten players notched a goal. Charlie Smith scored twice according to the score sheet from the United States Premier Hockey League. Michael Leighton earned his second shutout on 40 saves. Steele County outshot the Irish 44-40.
Current Owatonna High School senior Dom Valento had a goal and two assists Friday. He was seven goals and three assists in six games with the Blades while waiting for the high school hockey season to begin. Huskies' teammate Zach Kubicek scored Friday as well. OHS senior defenseman Wyatt Oldefendt has been with the Blades since day one, playing in eight games with two goals and four assists. See all the player stats for Steele County.
The Blades scored five goals on the power play and killed all four extra-man situations for Detroit. After a 3-5-1 start to the season, Steele County is 10-7-1 overall as of Friday by winning seven of their last nine games.
Steele County plays four games over three days:
Saturday, December 19 vs Decatur Blaze
Sunday, December 20 vs Midwest Blackbirds
Sunday, December 20 vs Motor City
WINING: Minnesota's Winning-est Lottery Cities of 2020
CHEERS: Best Small Town Bars in Southern Minnesota
READ MORE: Coronavirus Risk Level by Activity
Enter your number to get our free mobile app