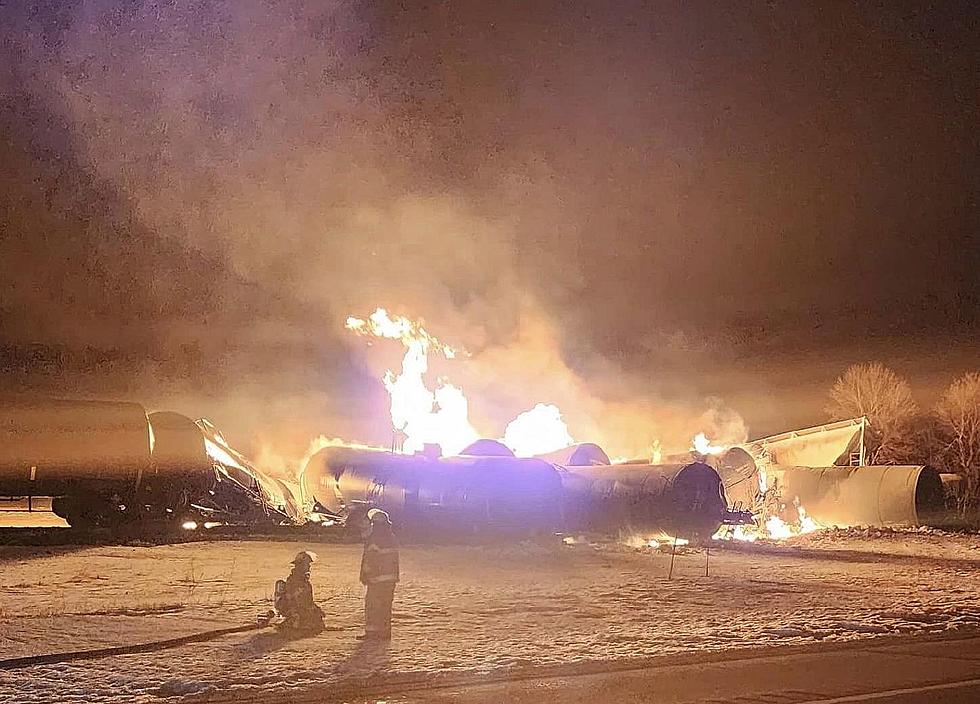 Update: Clean Up Begins On Train Derailment Site
Kandiyohi County Sheriff's Office
RAYMOND (WJON News) -- The Kandiyohi County Sheriff's Office has given an update on the train derailment in Raymond.
They say BNSF has confirmed that 22 cars derailed at about 1:00 a.m. Thursday.
The cars involved included ethanol and corn syrup. There were no other hazardous materials involved or on the train and no injuries as a result of the incident.
BNSF is beginning to move rail cars in order to safely access the cars that are still burning.
The EPA is on-site monitoring the air.
The incident is under investigation and the National Transportation Safety Board is on site.
READ RELATED ARTICLES
Rockville, Minnesota...in Pictures