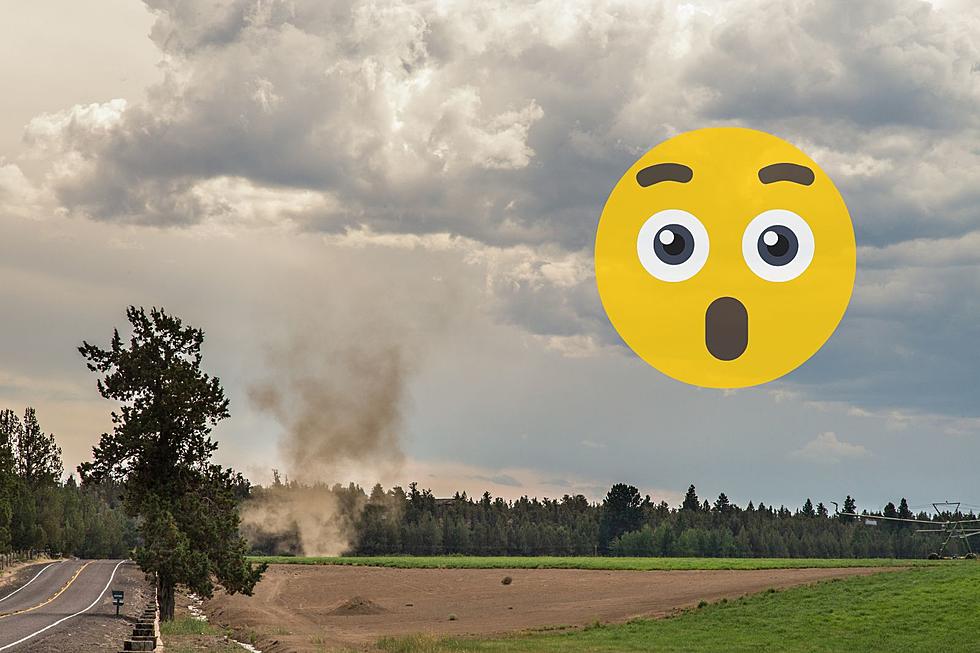 Video Captures Rare, Massive Dust Devil in Minnesota
Canva
They're a weather phenomenon that doesn't occur too often here, but a massive dust devil was just spotted here in Minnesota.
Here in the Land of 10,000 Lakes in the spring, we're used to Mother Nature throwing several different types of weather at us-- sometimes all during the same day. On any given spring day in the Bold North, you could see everything from snow and ice to thunderstorms and sometimes even tornadoes.
But we don't often see dust devils. Just what IS a dust devil? According to the National Weather Service (NWS), it's a common wind phenomenon that is similar to a tornado but is generally smaller and less intense. They can occur pretty much anywhere, though they're more commonly seen in the desert southwest, in states like Arizona.
Here's the science behind why dust devils form, courtesy of NWS:
Dust devils form in areas of strong surface heating, usually at the interface between different surface types, such as asphalt and dirt, or even irrigated fields and dirt roads. Typically, they occur under clear skies and light winds, when the ground can warm the air to temperatures well above the temperatures just above the ground.
The NWS says most dust devils are not powerful enough to cause damage, but the strongest can produce winds over 60 mph, which is equivalent to the winds in a severe thunderstorm.
This fairly good size dust devil was just spotted here in Minnesota, south of Adams and close to the Iowa border. It formed along a farm field that had yet to be planted, where plenty of dirt was available. ABC-6 Chief Meteorologist Chris Kuball posted the cool video on his Twitter page earlier this week, noting that it was even strong enough to toss a few tires around!
Check out the video below. Seeing a dust devil here in Minnesota IS pretty rare, much like those days in April when the mercury topped out in the 80s and we set several new high-temperature records. Keep scrolling to check out the most Extreme Weather in All 50 States!
Listen to Curt St. John in the Morning
Weekdays from 6 to 10 on Quick Country 96.5
LOOK: The most extreme temperatures in the history of every state
Stacker
consulted 2021 data from the
NOAA's State Climate Extremes Committee (SCEC)
to illustrate the hottest and coldest temperatures ever recorded in each state. Each slide also reveals the all-time highest 24-hour precipitation record and all-time highest 24-hour snowfall.
Keep reading to find out individual state records in alphabetical order.