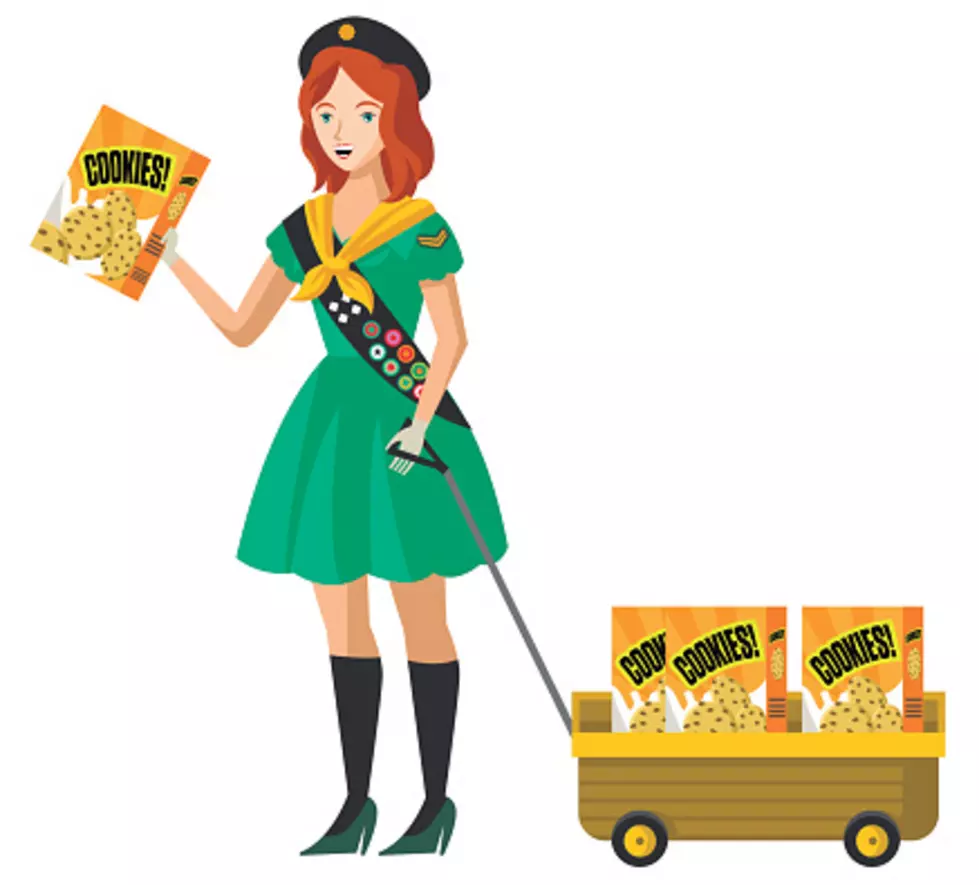 Where You Can Buy Girl Scout Cookies in Southern Minnesota
Getty Images/iStockphoto
It's Girl Scout cookie season! And every time this time of year rolls around I'm always wondering where I can go buy my Girl Scout cookies. When I was growing up either I was in Girl Scouts myself selling the cookies or someone in our neighborhood sold cookies. Well, I don't have that luxury anymore and I have to go digging for my cookies.
Thankfully (I can't believe I hadn't found this before) there's a way to look up where you can purchase Girl Scout cookies locally! I put together a list of different places you can buy cookies in our area on Monday the 17th:
Cannon Falls
Family Fare (425 Main St W): 10 AM - 7 PM
Dodge Center
Sunshine Foods (20 Airport Dr N): 4 PM - 7 PM
Faribault
Walmart (150 Western Ave): 9 AM - 7 PM
Lakeville
Cub Foods North (7435 179th St): 9:30 AM - 7:30 PM
Cub Foods South (20250 Heritage Dr): 9:30 AM - 7:30 PM
Cub Foods West (17756 Kenwood Trail): 9:30 AM - 7:30 PM
Holiday/McStop (21100 Kenrick Ave): 9 AM - 3 PM
Walmart (20710 Keokuk Ave): 9 AM - 7 PM
New Prague
Coborns (200 Alton SE): 3:30 PM - 5 PM
Northfield 
Cub Foods (2423 Hwy 3 S): 9:30 AM - 7:30 PM
Family Fare (601 Division St S): 9 AM - 7 PM
St. Olaf (Buntrock Commons): 4 PM - 7:30 PM
Owatonna
Cash Wise (495 W North St): 11 AM - 4 PM
Lowe's (1280 21st Ave NW): 11 AM - 7 PM
Walmart (1130 W Frontage Rd): 9 AM - 7 PM
Waseca
Walmart (2103 State St N): 9 AM - 7 PM
There are tons, and that's just for Monday! If you go HERE and type in your zip code it'll show you all of the cookie stands near you and what day and time they'll be there.
And a big shout out to the Girl Scouts of River Valleys for sending us a few boxes of cookies, they were delicious!
Enter your number to get our free mobile app
Hang out with Carly Ross on The Mighty 920 KDHL weekdays 1-5pm,
Power 96 weekdays 3-7pm,
and 106.9 KROC weekdays 9am-noon!