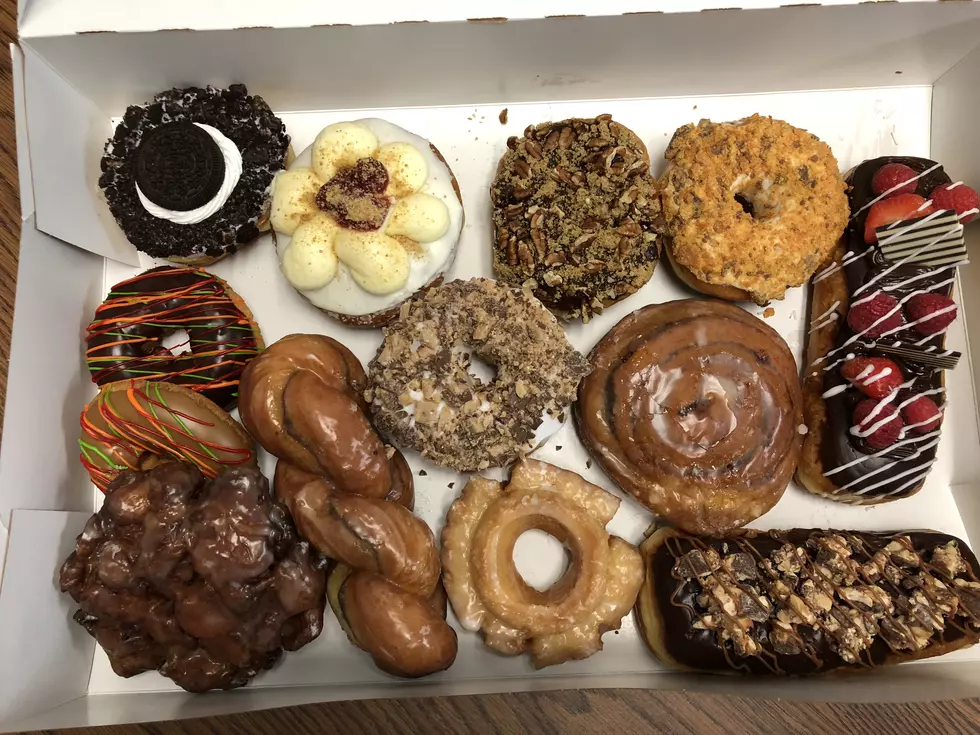 Win Donuts From HY-Vee Faribault
Missi Jensen TSM Faribault
The Folks from HY-Vee in Faribault, know that DJ's like donuts, so they brought a box of their new delicious, elegant fried donuts. And as you can see they look pretty good and they are very good.
And don't forget today is the last day of their two day sale.
Here's Duane Thomas and John Anderson checking out the treats.