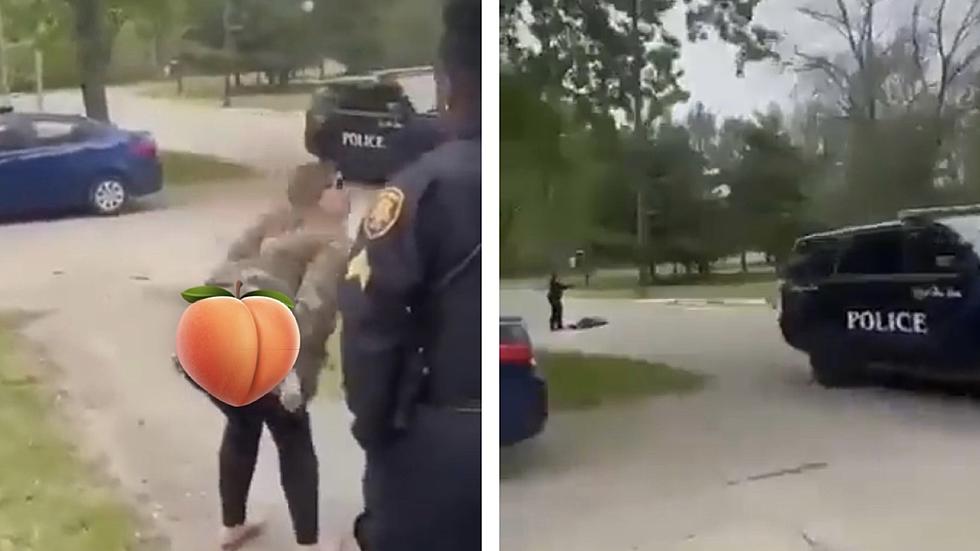 Woman Pulls Down Pants to Moon Someone in Front of Cop, Subsequently Gets Tased
Twitter via @VindictiveMMA
A viral video shows an incident involving one individual pulling down her pants in front of a law enforcement officer and mooning another person. The woman was subsequently chased down and tased as she fell face first into the street.
It always feels better to get the last word in when in an argument with someone. Unfortunately for this woman, the air-kiss she would blow here would not be the last gesture made in what appears to be some sort of dispute.
As a law enforcement officer had seemingly handled the situation and was allowing the individual in question to walk away, this woman needed a better way to get her point across. So, what did she do?
She pulled down her pants and actually mooned the individual that was video taping the entire incident. After the law enforcement officer attempted to detain the woman who had revealed her buttocks in public, the woman ripped away and began running.
That is when the law enforcement officer began pursuing the woman. After running across a nearby yard and towards the street, the law enforcement officer deployed her taser and struck the woman in the back. The woman, who had previously done the mooning, fell face first into the ground.
***WARNING - This video is NSFW***
See the full video via @VindictiveMMA on Twitter below.
Reactions to the video coming from Twitter can be seen below.
10 of Louisiana's Weirdest Laws