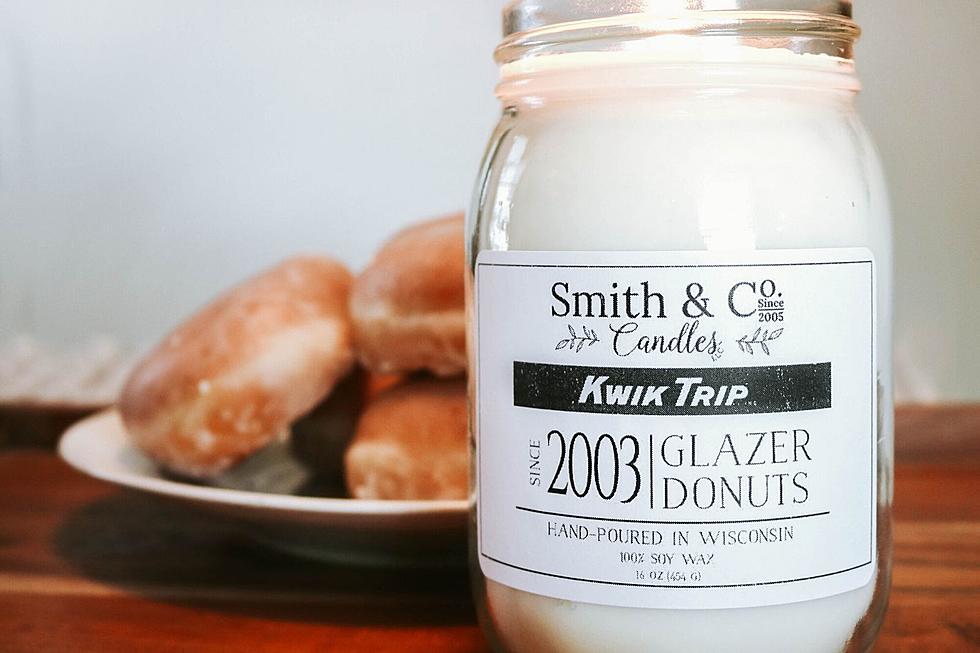 You Can Now Buy Kwik Trip Glazer Donut Scented Candles
Smith & Co. Candle Company
If you have always wanted your home to smell like your favorite impulse purchase at Kwik Trip, that is now an option.
This scent includes top notes of sweetened milk, granulated sugar and pastry flour, middle notes of confectioner's sugar and rich creamy vanilla, bottom notes of fried dough, buttercream and sweet vanilla glaze.
In laymen's terms, it smells like a box of Glazers.
This candle is a true partnership with the candle company so not only is the scent inspired by the famous donuts it is also approved by the company.
The 16 oz soy candle costs $17.49 and is expected to burn about 80-100 hours. You will also get a coupon for a free Glazer or cake donut with each candle purchased, which might be the best part of the whole deal. The candle is currently on backorder, but if you want to ensure you get one with the next batch, pick one up on the Smith & Co. website. 
I remember when Kwik Trip first appeared in the St. Cloud area and people were having their first Glazers. I had mine at Halfway Jam 2016 when I bought a couple of boxes for the weekend before heading to Royalton. We snacked on those delicious delicacies all weekend and picked up multiple boxes every time we came back to St. Cloud to pick up supplies and gear at the radio station. I can't wait for this candle to arrive. That hit of nostalgia in my home is going to be wonderful.
Enter your number to get our free mobile app
15 Minnesota Delicacies Everyone Should Try