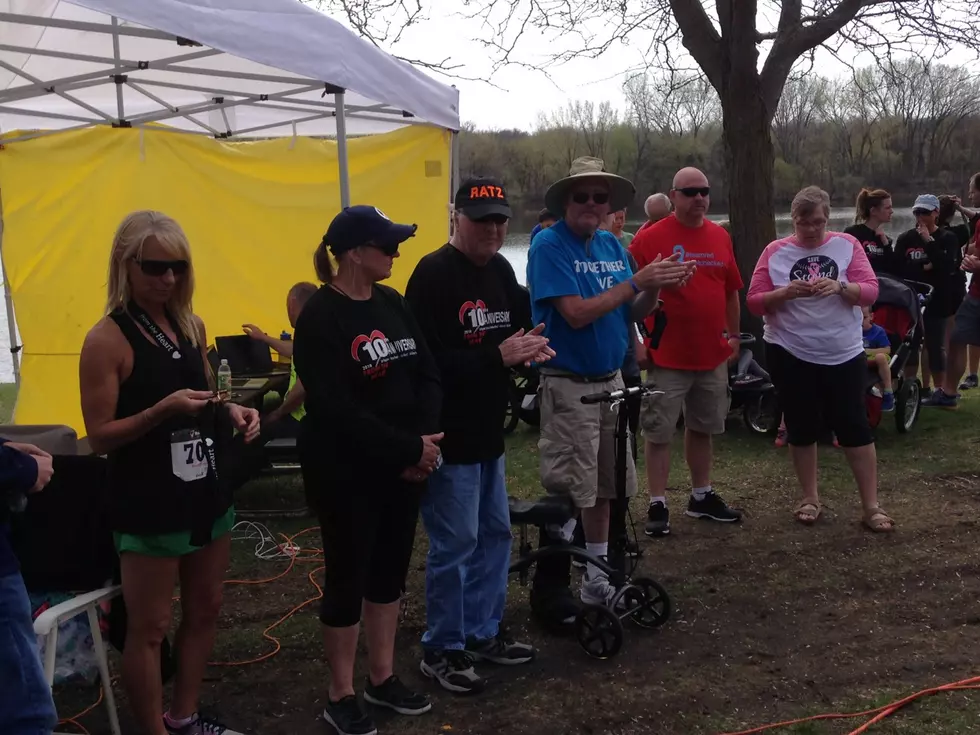 Bid and Run From Your Heart to Help Those Fighting Cancer
Roy Koenig/Townsquare Media (2018)
Too many, if not all of us, have been touched by cancer. I lost my mother when I was young, my sister-in-law a couple of years ago and more friends than I can count. As families battle cancer, a little help with the bills is a godsend. This weekend is your chance to help out local families in their battle. The 11th annual From the Heart Run takes place Friday and Saturday May 3-4 in Owatonna.
Friday includes a spaghetti meal, bake sale and live and silent auction at Owatonna Middle School from 4:30 - 8 pm. The live auction begins around 6:30 pm with several amazing items up for bid. You might want to bust the piggy bank.
A Washington DC 4th of July trip that includes airfare, hotel and a Potomac River cruise featuring a meal and a front row seat for the fireworks
Minnesota Twins tickets
Pentatonix tickets to their show June 25 at Xcel Energy Center
From the Heart quilt
YETI cooler with beverages
Mother's Day package presented by local businesses
SHE TIME VIP table for February's fundraising event
E-bike rental
Tickets for Friday's meal are available for $7 in advance at Kottke Jewelers, Profinium Bank, Lincoln Elementary or Washington Elementary. Tickets are available at the door for $8. Kids under five years old eat free.
Saturday's running events all start and end at Lake Kohlmier.
Get the full schedule and more details on the event at the From the Heart Run website. Families benefiting from this year's event include those of Cheryl Bastyr, Monica Kruschke, Christopher Utoft and Dawn Armstrong.