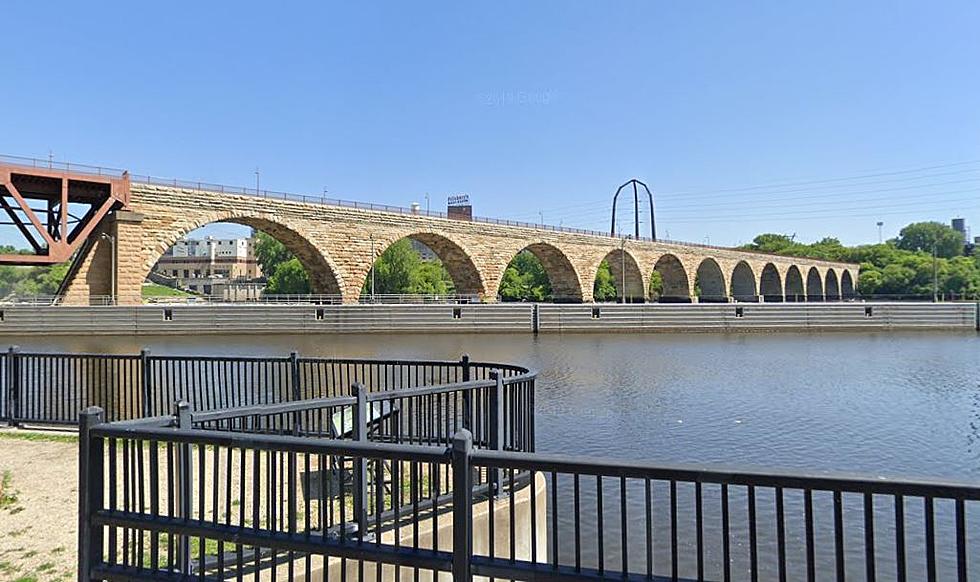 Car Drives Across Minneapolis' Stone Arch Bridge, Construction Detour Likely Confuses Driver
Image Credit: Google Maps
Yesterday Fox 9 in the Twin Cities reported on a car driving across the Stone Arch Bridge near downtown Minneapolis. I can't say I blame the driver who ended up on the bridge, as right now the 3rd Ave S bridge is under construction, and a detour sign in the area points you towards the bridge. Only that detour sign, if you look more closely at it, is just for bicyclists. How do I know that? I almost ended up on the bridge two weekends ago, thinking I was taking the detour.
Much like the person driving their car in the rain across the walker, runner, bicyclist bridge, I too almost found myself on the Stone Arch Bridge just a few weeks ago. With plenty of construction beginning in the area, people unfamiliar with the area might find themselves in the same situation, driving across the bridge.
Luckily there were plenty of people on the bridge when I was up in Minneapolis, otherwise, I would have inadvertently scooted across.
UP NEXT: See how much gasoline cost the year you started driving