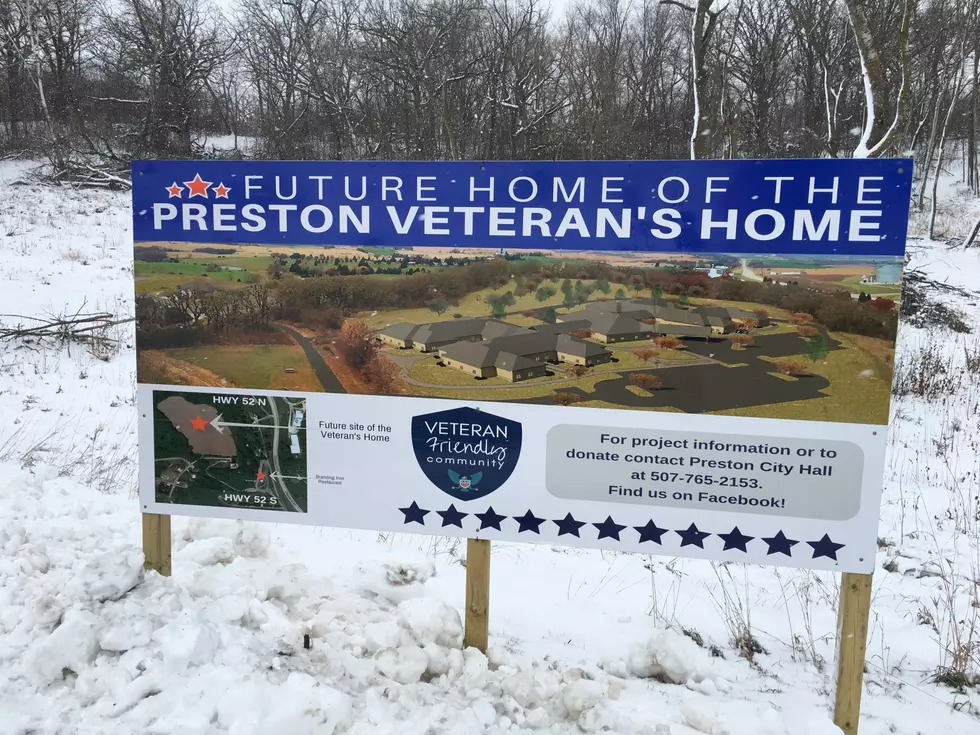 Early Plans For Preston Veterans Home Revealed
LL / TSM Roch
Several area residents and business owners made their way to Preston for the revel of the plan for the Preston Veterans Home, which is expected to open up in May of 2021.
The Minnesota Department of Veteran Affairs along with the designers of the building gave a presentation that gave residents an idea of how the home will look, along with how they plan on bringing the highlights of Southeast Minnesota into the building.
Designers said they want to get away from the institutional type of nursing home or hospital and make it feel like a home were residents of the home can make it personal.
The 54-bed veterans home will serve veterans, military spouses and gold star parents. The building will have three different wings, each called a household, and be made up of 18 different private rooms, each complete with their own bathroom and shower.
For more information about the Preston Veterans Home, you can go HERE.