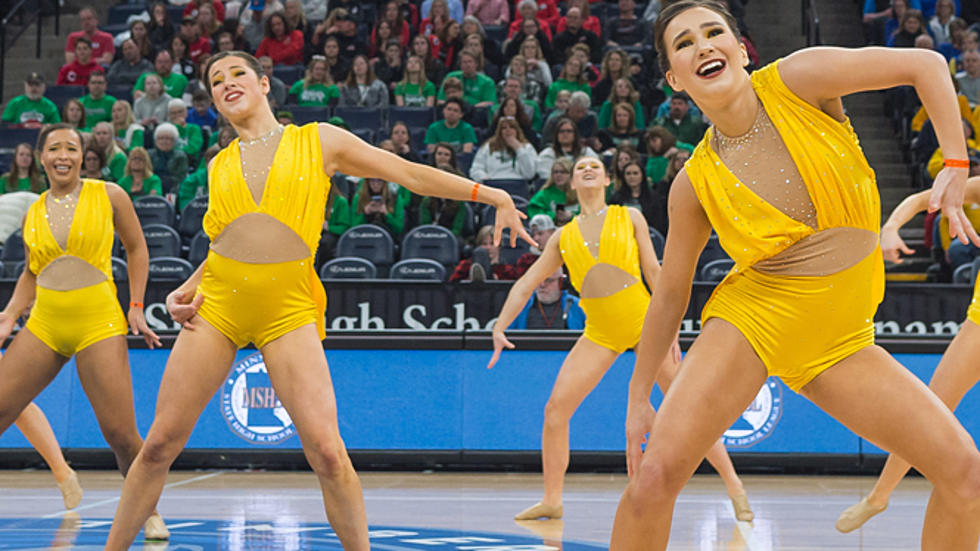 Faribault Emeralds Win Jazz and High Kick Sections
Target Center Photo Promoting Dance Team Competition for 2020. Photo from Target Center Website
The Faribault Emeralds Dance Team won both the Jazz and High Kick competitions at the Section 1 Class AA Tournament hosted by Faribault.  The top 3 teams from each section advance to the State Tournament this Friday and Saturday at the Target Center in downtown Minneapolis.
In Jazz competition Faribault had 576 out of 800 points.  Placing second was Simley with 573.  Third was Austin with 564.
In High Kick Faribault tallied 647 out of 800 points.  Next was Austin with 644.  Then Simley with 583.
The top three teams advancing in Section 1 Class A in Jazz are Zumbrota-Mazeppa, St, Charles and Houston.
The state entrants in High Kick will be St. Charles, Wabasha-Kellogg and Lake City.
From Section 1 Class AAA, Jazz Eastview, Lakeville North, Prior Lake.  In High Kick Eastview, Lakeville North, Prior Lake.
Cannon Falls won the High Kick and was third in Jazz according to the Minnesota Dance Team Competition website in Section 2 Class A.  Holy Family Catholic captured first, PACT Charter was next.
In High Kick ACGC was second, Holy Family Catholic third.
Faribault is scheduled to do their Jazz routine Friday at 2:32 p.m.  High Kick is Saturday at 3:28 p.m.