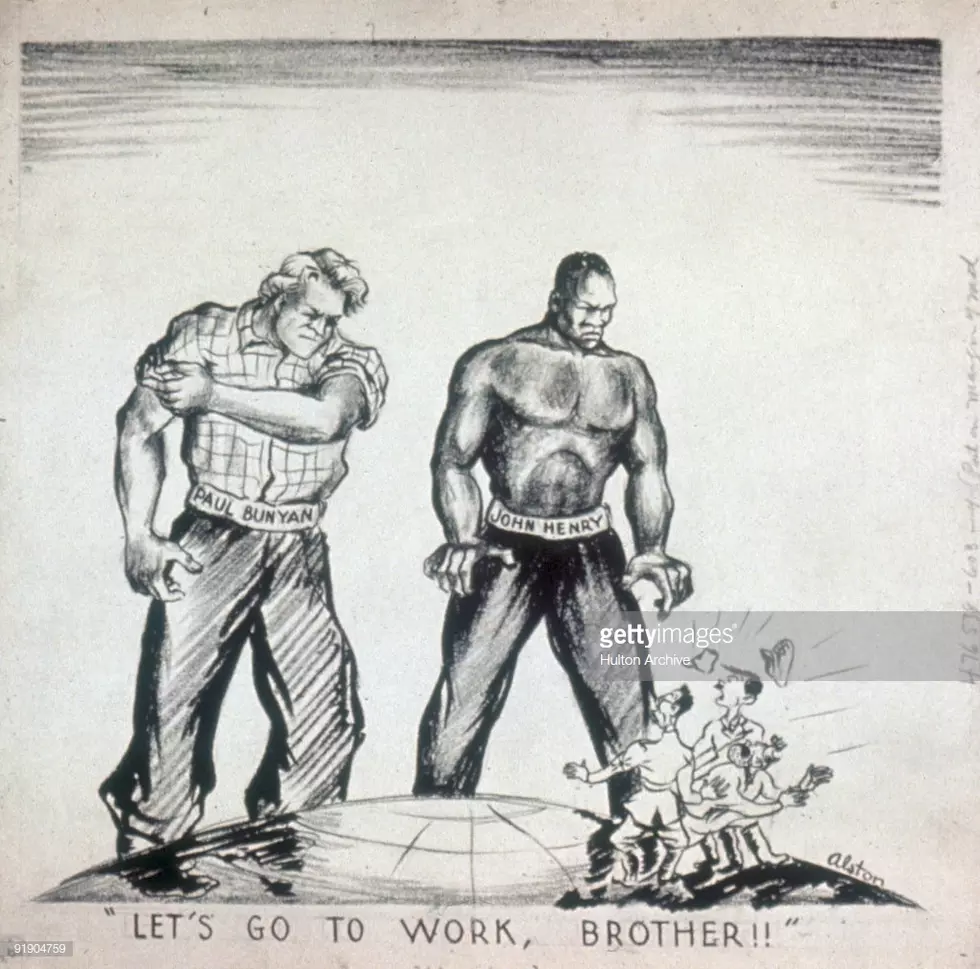 Faribault's Connection To Paul Bunyan & The U.K. Gramophone Award
(Photo by Hulton Archive/Getty Images)
Faribault has a lot going for it, and a lot of fun connections. Do we have our own 7 degrees of Kevin Bacon game? I was doing some light reading and lo-and-behold there is a connection between Faribault, the opera Paul Bunyan, and the 1988 prestigious U.K. Gramophone Award. That connection's name? Philip Brunelle.
Brunelle 50 years ago left our fair city to take a job in Minneapolis as an organist, conducting the choir, and overseeing Plymouth Congregational Church's thriving musical activities. So where does the opera and British Grammy come in? Let's hop in the Delorean and head to 1987.
It's been 20 years since Brunelle established a vocal group, known at the time as Plymouth Music Series, now known as VocalEssence, and was meeting with an English tenor and British composer. They asked Brunelle if he had ever heard of the opera Paul Bunyan, you know the guy, the mythic American folk hero with Minnesota connections. Brunelle decided to do the opera and what happened next is pretty cool.
According to this article by the Star Tribune: "The Minnesota group's semi-staged production was followed by a first-ever recording of the opera, captured at the Ordway Music Theater by the British Virgin Classics label. It won a prestigious U.K. Gramophone Award in 1988, bringing the "Plymouth Music Series Minnesota" (as the album cover put it) to global attention. Thirty years later, this is still the reference recording of the opera — not to mention a symbol of VocalEssence's ability to pull off innovative projects at an international level."