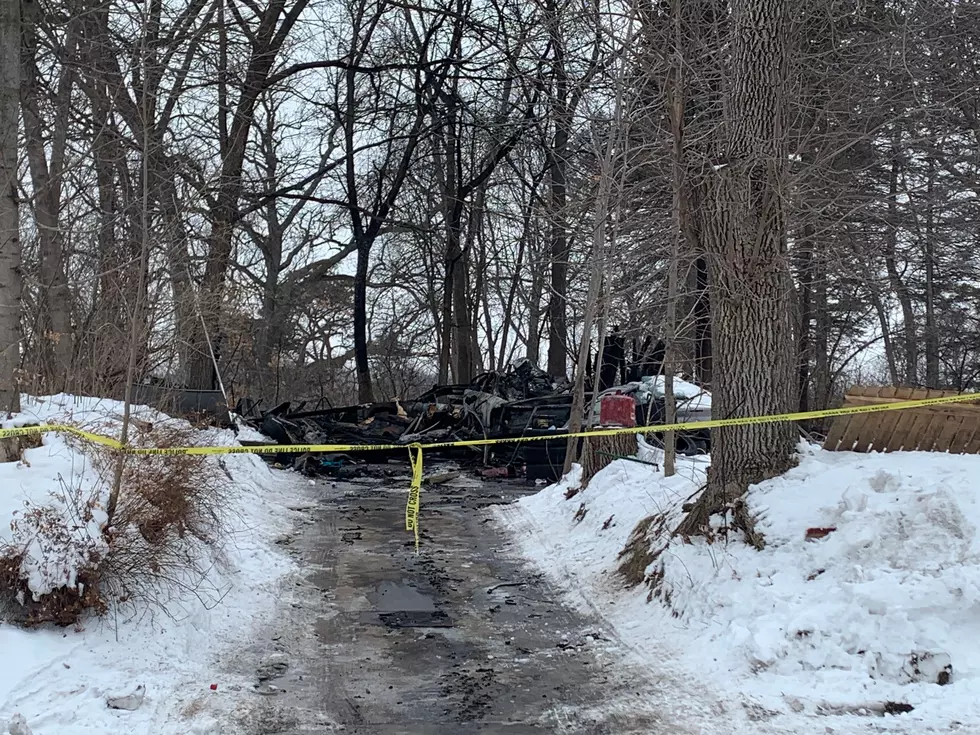 Garage Lost in Faribault Fire
View from Driveway of Garage 6 5th Ave. NE Faribault. Photo by Gordy Kosfeld
The Faribault Fire Department, Police Department and North Memorial Ambulance were dispatched at 12:51 a.m. today (February 21, 2021) to a structure fire at 6 5th Avenue NE.
Faribault Fire Chief Dustin Dienst says, "Upon our arrival the two stall detached garage was fully involved in fire.  No one was inside the garage and the home on the lot was safe from fire due to the distance from the garage and the southerly prevailing wind blowing heat, smoke and fire away from the home."
Dienst added firefighters were able to knock down the flames, "But were hampered by the amount of stuff in and around the structure.  There were two vehicles in the garage along with many other items.  No one was injured and the fire was contained to the structure of origin.  The building and contents were completely destroyed.  Crews cleared the scene at 2:46 a.m.
Faribault Fire and Police did an investigation and ruled the fire was accidental.  Work was being performed in the garage before the fire started.  The building was heated with an electric heater.  There was gasoline in containers and leaking from a vehicle that had been worked on.
Dienst concluded the news release by commenting, "Unfortunately the garage and it's contents are a complete loss but no one was hurt and the home was undamaged."
No estimated value was given for the loss and you can see the extent of the loss by the pictures I've included.
Look at these 25 ways you can begin saving money.
LOOK: Here are 25 ways you could start saving money today
These money-saving tips—from finding discounts to simple changes to your daily habits—can come in handy whether you have a specific savings goal, want to stash away cash for retirement, or just want to pinch pennies. It's never too late to be more financially savvy. Read on to learn more about how you can start saving now. [
From:
25 ways you could be saving money today
]