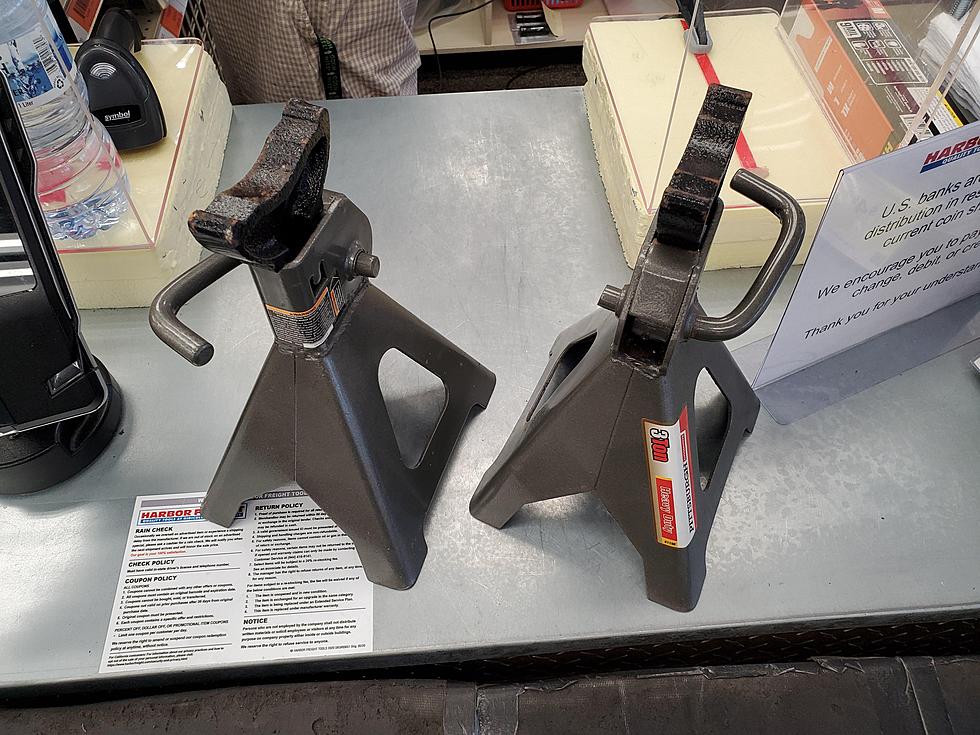 Harbor Freight Extends Jack Stand Recall And Offers Cash Refund
Harbor Freight Jack Stand Recall- Photo Credit: Joe Danger
Right around May of 2020, Harbor Freight announced a recall of their three and six ton jack stands.  Basically they have potential manufacturing defects that could lead to product failure while under load.  Obviously that's no good as they are specifically used to hold large amounts of weight to keep you safe while working under vehicles.
I have quite a few tools from Harbor Freight and while some of them aren't the best quality, some are really nice for the price.  In my garage there are also several of their Pittsburgh brand jack stands, or rather, there were.  I've used them several times, though I go the distance and always leave the jack in place in addition to the stands and also have recently started using 6x6 wood blocks as well.
The jack stands people were given as a replacement for the May recall are now also being recalled.  I decided to return my one set of three ton jacks today, as my other set is blocked in garage storage.  The email I received from Eric Smidt, the owner and founder of Harbor Freight said to return any for in-store credit or a full cash refund.  he employee didn't ask what I would prefer and started ringing up a gift card, I asked about options and he said that I could get cash but it's less than the credit.
Enter your number to get our free mobile app
Getting cash was a difference of about four dollars for some reason, and I didn't bother arguing.  They also refunded what tax would be on the purchase.  If you have any Pittsburgh brand jack stands from Harbor Freight in the garage, make sure you get a refund or credit.  The replacement jack stands for the second recall are not yet available.