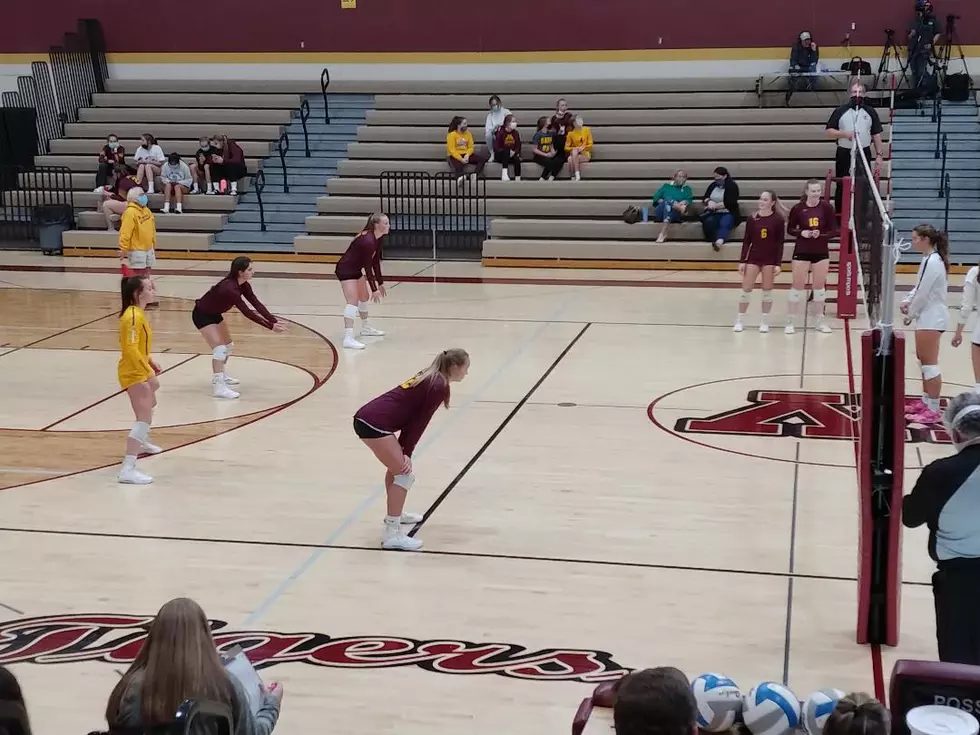 Minnesota High School Volleyball Rankings Week Two
Medford is tied for #6 in Class A Week Two Rankings. WEM is #2
The Week 2 Minnesota Volleyball Coaches Association Poll for high schools across Minnesota in three classes has been released.  In Class A the poll has the top two teams that ended last season one and two.  Minneota and Waterville-Elysian-Morristown.
Teams appearing on one ballot in Class A included Bethlehem Academy, Alden-Conger, Fillmore Central, Kenyon-Wanamingo, Winona Cotter.
The problem with determining these rankings is there are no tournaments this year due to COVID-19 concerns so for example WEM and Minneota will never play each other.  Same with Stewartville and Marshall.
In Class AA Kasson-Mantorville dropped their first two matches to powerhouses Stewartville and Concordia Academy.  It's good to see the voters recognize the KoMets are a very good volleyball team.
Teams appearing on one ballot in the KDHL listening area included: Cannon Falls.
There will be no State Tournament this year.  Only Section Champions will be crowned.
In Class AAA the battle of Lakeville had North defeating South to determine that placement in the rankings.
Teams listed on one ballot in Class AAA from the area:  Prior Lake
Class A
1. Minneota
2. Waterville-Elysian-Morristown
3. Mayer Lutheran
4. Mabel-Canton
5. Belgrade-Brooten-Elrosa
6. Medford tied with Greenway and Henning
9. Fosston
10 Caledonia
Others Receiving Votes: None
Class AA
1. Stewartville
2. Marshall
3. Concordia Academy
4. Kasson-Mantorville
5. Watertown-Mayer
6. Belle Plaine
7. Southwest Christian
8. North Branch
9. Maple Lake
10.New London-Spicer
Others Receiving Votes: Pequot Lakes
Class AAA
1. Wayzata
2. Shakopee
3. Eagan
4. Lakeville North
5. East Ridge
6. Lakeville South
7. Minnetonka
8. Northfield
9. St. Michael-Albertville
10. Chaska
Others Receiving Votes:  Eden Prairie, Maple Grove, Moorhead, Champlin Park
10 Old Fisher Price Toys That Are a Blast From The Past