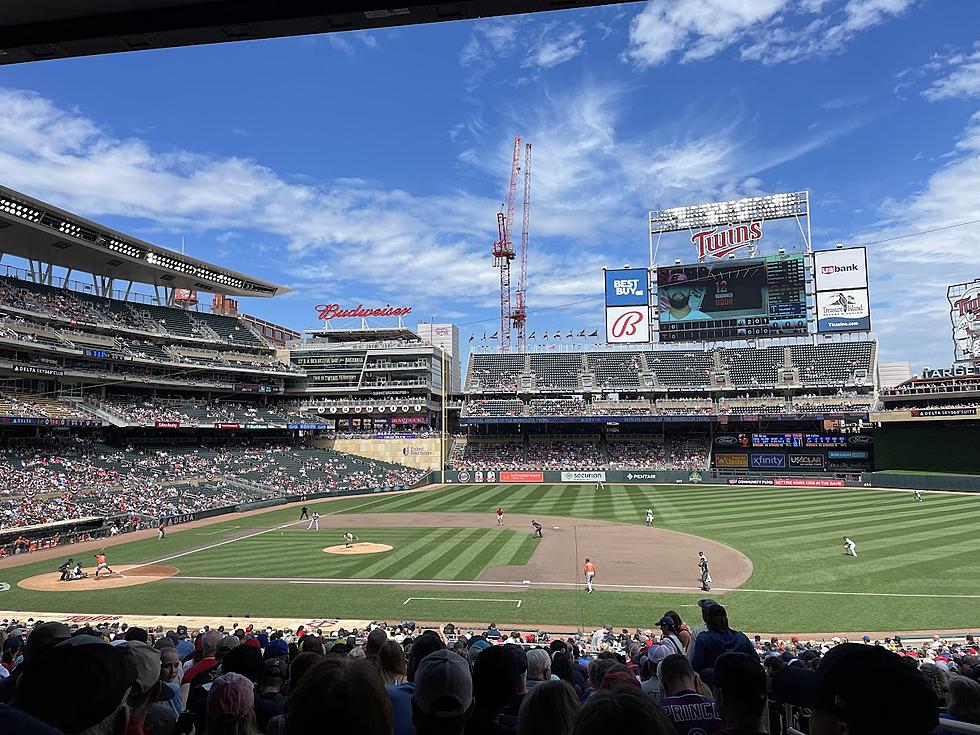 Minnesota Is Home To The Best Deal In Major League Baseball
Curt St John/Townsquare Media-Rochester, MN
Even though Mother Nature might have postponed the Twins' home season by a day, the best deal in Major League Baseball can be found right here in Minnesota.
It seems like going to pretty much any event or activity like a concert or sporting event can really stress your wallet these days, right? But a new study says if you want to make the most of your money when seeing a professional baseball game, all you have to do is head up to Target Field to see our Minnesota Twins.
That's right, a new survey of home opening day festivities at all 30 Major League Baseball stadiums found that Target Field here in the Land of 10,000 Lakes is home to the cheapest home opener in the major leagues here in 2023.
The study was conducted by the number crunchers over at MIBets.com, and here are three big takeaways:
The Minnesota Twins have the most affordable 2023 home opener experience in the MLB.
Factors like the cost of available ticket prices, nearby parking, as well as beer and hotdog prices were included in the findings.
The Texas Rangers have the most expensive home opener experience.
According to the study, here's just how affordable taking in a game this season at Target Field can be, according to the MichiganBets survey:
With just $37, you can buy a ticket online ($21), find nearby parking ($7) and purchase a beer ($5) as well as a hot dog ($4).  
That's WAAAY cheaper than the most expensive Major League Baseball stadium experience, at Globe Life Field in Arlington, Texas-- home of the Texas Rangers. There, the home opener experience will run you $163.37!
Of course, those numbers are for a single person only, so if you're going to take a family of four, even a trip to Target Field becomes an expense of $148, not counting travel costs from your home to the stadium.
And speaking of expensive, have you seen the pictures of Carlos Correa's new Lake Minnetonka house? Yeah, it cost him $7.5 million! Keep scrolling to not only see his home, but another Lake Minnetonka home that Gophers football coach PJ Fleck sold last fall too.
Listen to Curt St. John in the Morning
Weekdays from 6 to 10 a.m. on Quick Country 96.5
Minnesota Twins Carlos Correa's Amazing Lake House
While the Minnesota Twins were wrapping up Spring Training, newly-signed shortstop Carlos Correa was celebrating by buying a $7.5 million home on Lake Minnetonka.
Gov. Tim Walz's Temporary Rental Home on Sunfish Lake
While the Minnesota Governor's Mansion in St. Paul is being renovated, the state of Minnesota just rented a Sunfish Lake home for Gov. Walz and his family to stay-- and is paying over $17,000 a month in rent on the property!