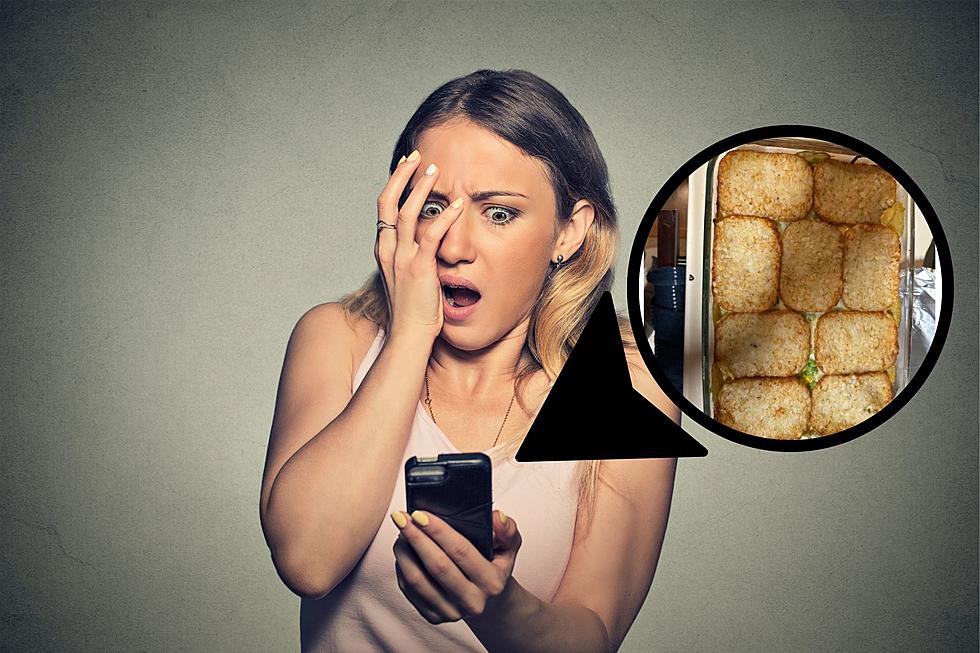 Minnesotan Gets Roasted on Reddit for their Hotdish 'Hack'
Thinkstock, Int3g3r via Minnesota Reddit Page
Tater tot hotdish is a Minnesota staple, and if you try to mess with a staple, Minnesota nice apparently goes right out the window. One Minnesota Reddit user proposed a hotdish hack and got absolutely roasted for it.
I have to be honest, I haven't had a tater tot hotdish in so long. But since I'm Minnesotan, I do know that it's a hotdish and not a casserole and I also know that you use TATER TOTS, not HASHBROWNS.
Minnesotan Roasted on Reddit for their Tater Tot Hotdish
This Reddit user, who claims to be a Minnesota native but I'd say that's up for debate at this point, shared a picture on the Minnesota Reddit page. It appears that Reddit users from around Minnesota were sharing their photos of their version of a tater tot hotdish. This particular person in question wrote, "My submission as a Minnesota native, is this heresy? It provides perfect portions." And shared this abomination:
What in the world is that?!
There are over 400 comments on the post which include comments like...
"Directly to jail."
"Take that abomination to Iowa."
"Where the heck are the mods? Posts like this need an NSFW tag. Ridiculous."
"If God didn't want us to line up our tots, then he wouldn't have the perfect amount in every single bag for a well ordered 13 X9 pan!"
And so on. No one is pleased with this concoction, and neither am I. It's all in good fun, of course!
What do you think? Is this a hack you'd use or totally ridiculous and against what a tater tot hotdish should be?
All 37 Minnesota Restaurants that Have Been Featured on the Food Network
Many Minnesota restaurants have been featured on the Food Network over the years. Some have closed now, but I checked out the
Food Networks website
, the
Diners, Drive-Ins, and Dives website
, and
TVFoodMaps.com
to find all of the Minnesota restaurants that have been featured on their channel in the past and found these 37 (in no particular order) that are still open.