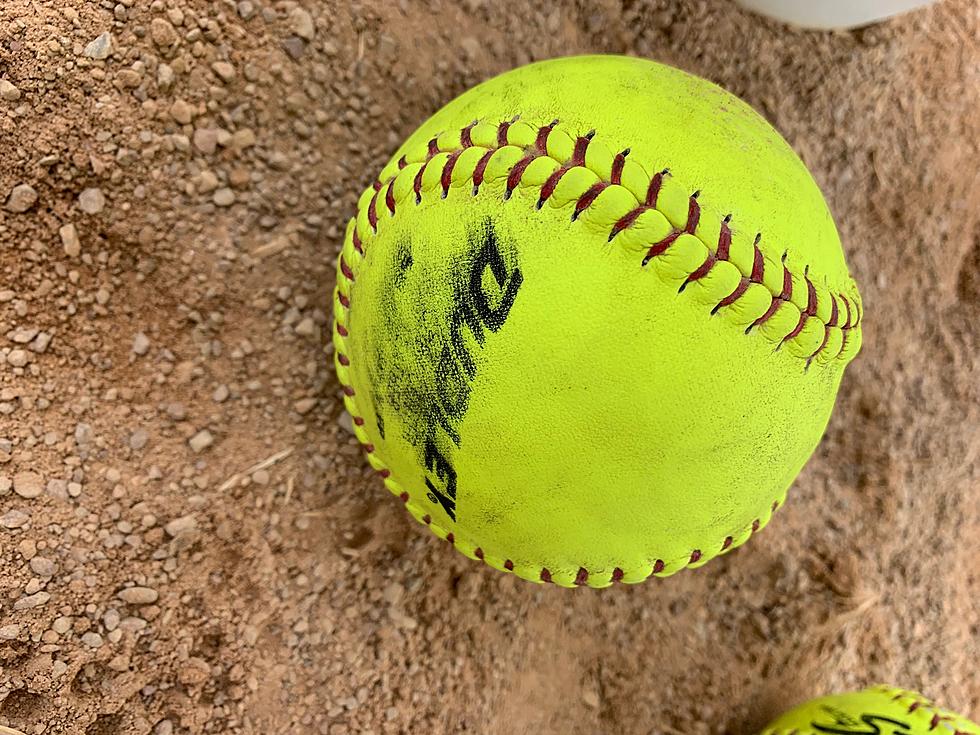 MSHSL Section 2AA Softball Bracket
Softball. Picture by Gordy Kosfeld
The MSHSL Section 2AA Softball Tournament begins Tuesday.  Kenyon-Wanamingo plays Gibbon-Fairfax-Winthrop in a game to determine top seed St. Peter's opening opponent.  KDHL Radio will have the Knights 5:00 p.m. game and if they win the game  against St. Peter.  After Tuesday games the next round becomes double elimination at the high seed.
New Richland-Hartland-Ellendale-Geneva received the #4 seed and hosts #13 Blue Earth Area.  #5 seed Cannon Falls has #12 Lake Crystal-Wellcome Memorial at the Bombers field.  #3 seed Tri-City United entertains #14 Waseca.  #15 Medford is at #2 LeSueur-Henderson.
The other first round games include #8 St. Clair-Loyola hosting #9 Sibley East.  #6 Maple River has #11 Belle Plaine at the Eagles place.  #10 Fairmont is at #7 Jordan.
A copy of the first round bracket is below: