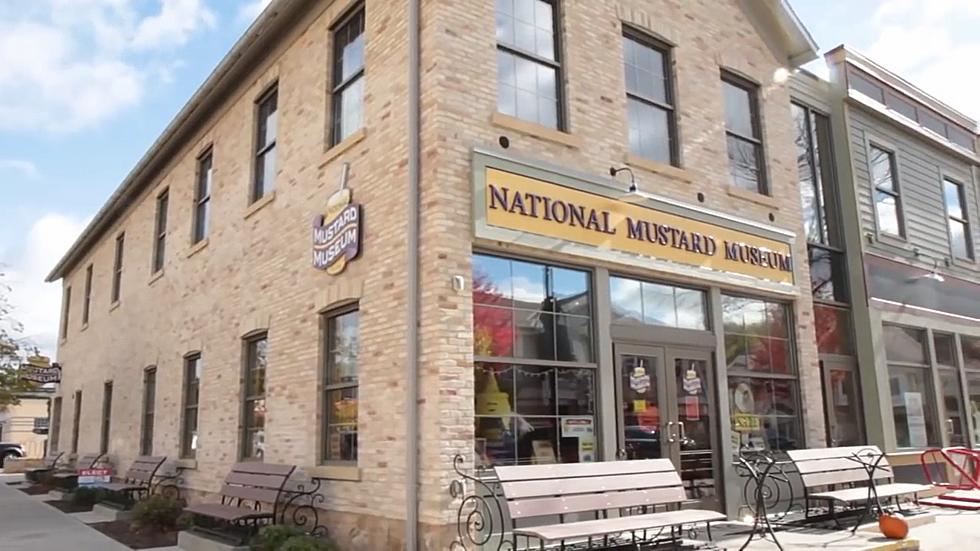 Wisconsin Museum Says 'No More' to Putin, Removes Russian Mustards from Display
National Mustard Museum via YouTube
Seems like everyone's getting in on the "No More Russian ____" act...even Wisconsin's National Mustard Museum.
When Russia invaded Ukraine the world was shocked and, mostly, disgusted. A good reaction, I say. Some huge businesses could see the writing on the wall and withdraw from Russia in protest over the war. Automakers, fast food restaurants, social media, etc. In many of those cases, the money leaving the Russian economy is a big deal.
Other Businesses Are Protesting, Too...
One of my favorite Russian protests is from a Canadian restaurant, that claims to have invented Poutine. They removed Poutine from its menu in "Solidarity with Ukrain" because? Poutine sounds like Putin, the megalomaniac running Russia these days.
"From now on, we are the inventor of cheese sauce fries," Le Roy Jucep wrote.
As surprising as it is, the swift action of Le Roy Jucep did not bring Putin to his knees. In fact, none of the things done to show solidarity with Ukraine have done much, but maybe now that the National Museum of Mustard has joined the very safe low impact marketing opportunity by removing Russian Mustard from the display.
Please note, the author of the Tweet is David, and he's employable.
Wait, There's A Mustard Museum?
There is a National Mustard Museum, it's about 90 miles West of Milwaukee, Wisconsin. Their website says they are home to the world's largest collection of mustards and mustard memorabilia. On hyperallergic.com, the NMM curator said they did not ban Russian mustards...
"We did not 'ban' Russian mustards," said Barry Levenson, the National Mustard Museum's curator, in an email with Hyperallergic. "All we did, to show solidarity with Ukraine during this terrible crisis, was to temporarily remove the few Russian mustards that are on display in the museum," he continued, reiterating that the mustards would be returned to the collection once peace reigns again.
In the same email, he told the author, "Someone saw the sign and got it onto the internet. We did not publicize it or try to draw attention to what we did."
Uh-huh.
PERSONAL NOTE: For the record, I love all this Solidarity with Ukrain "removal" or "banning" or "changing names of things" because it's so wildly silly, a great example of slacktivism (doing the very least possible as activism, like adding a rose to your Facebook page), and obviously an attention-getting device. Which I'm happy to give. Just don't start treating actual Russians like dirt.
As always, if you have a comment, complaint, or concern about something I wrote here, please let me know: james.rabe@townsquaremedia.com
Click Play to Hear The Y-105FM Early Morning Show Radio-On-Demand Podcast!
Listen On-Demand with the Y105FM app, and on the following podcast platforms: Apple Podcasts | Google Podcasts | Spotify
Looking for A Comfy Place to Unwind in Rochester?
A quiet, unwinding kind of time...
Sip a Drink at One of These Relaxing Bars in Rochester
If you're looking for a cocktail lounge kind of vibe in Rochester, Minnesota, here are a few suggestions for great spots to sip a drink with some friends.