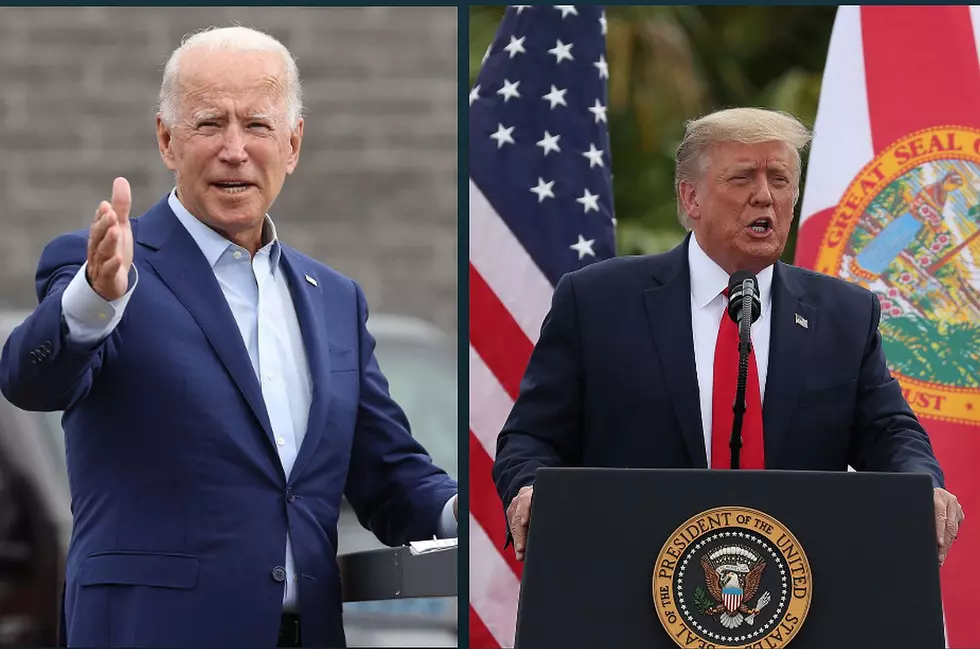 New Minnesota Poll Shows Biden Leading Trump By 5 Points
Getty Images
Enter your number to get our free mobile app
St Paul (KROC AM News) - A new poll of Minnesota voters finds a tight race between Pres. Trump and challenger Joe Biden.
The KSTP/SurveyUSA poll shows Biden still in the lead but his margin has slipped to 5 points ( 47% to 42%), which is close to the survey's margin of error.
The same poll has had Biden in the lead since early September, when he led by 9 points.
This poll involved 649 likely voters and was conducted Oct 23 - 27th.
It shows Biden continues to enjoy strong support in urban areas and the Twin Cities metro while Trump is the heavy favorite in northern, southern and western parts of the state.
YOU BETCHA: The Most Minnesota Halloween Costumes