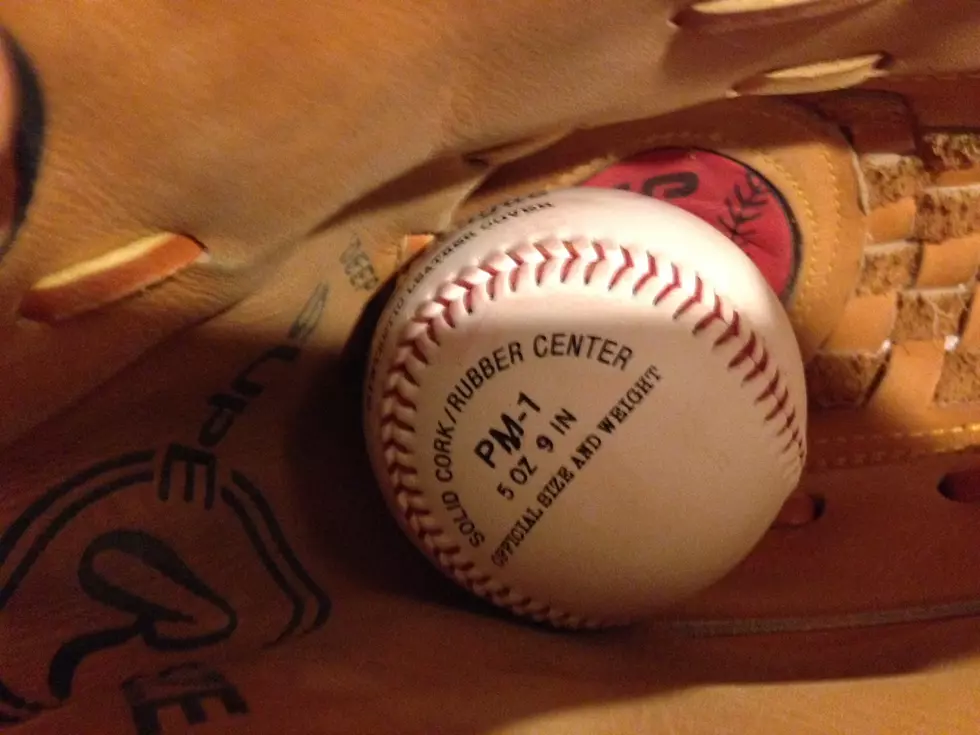 New Ulm Will Not Host State Amateur Baseball Tournament
Baseball in Glove. Photo by Gordy Kosfeld
The Minnesota Baseball Association (MBA) reported on their website the New Ulm City Council voted Friday not to host this year's State Amateur Baseball Tournament.  They said at this point Springfield is still serving as a host site.
The MBA Board of Directors meets Monday to determine details about this year's tournament.  They also said on their website, "The MBA will hold a 2020 state tournament."
Area scores from the weekend not complete as usual on the MBA Scoreboard.  I checked Twitter feeds also.
Keith Meyers strikes out 16 in a Cannon Falls 2-0 win over Lake City at John Burch Park.  Bears fell to Red Wing on Friday 11-1 in 7 innings.
Waterville 13  Lake Crystal 0
New Prague 14 Webster 3.  Webster defeated St. Benedict 13-11 on Saturday.
St. Patrick 9  St. Benedict 2
Shakopee Coyotes 5  Veseli 3
Minnesota Lake 1  Morristown 0.  Morries lost to Wells 7-4 Saturday.
New Market vs. Elko postponed due to wet field.  Dundas vs. Miesville likewise
Wanamingo at Winona moved to Monday night.  Wanamingo defeated Pine Island 17-3 in 7 innings Friday night.
Also Saturday Lonsdale 15  Union Hill 10
CHECK IT OUT: Here's how to stop your glasses from fogging while wearing a face mask