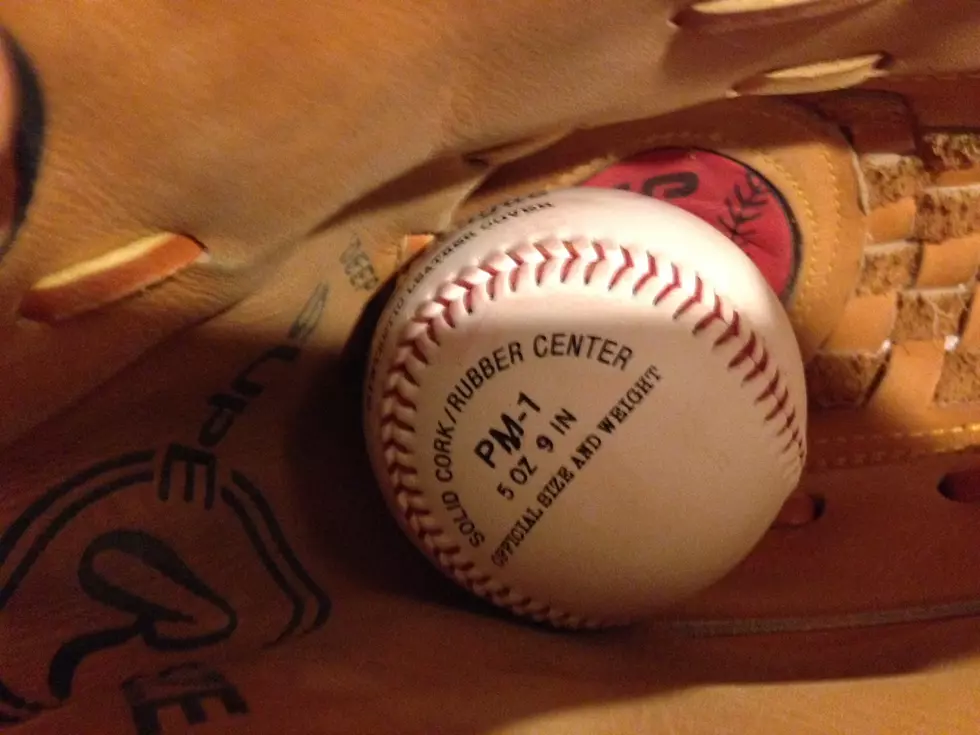 Northfield Purple Cobras Defeat Burnsville
Baseball in Glove. Photo by Gordy Kosfeld
It was a scoreless game going into the 5th inning with the Purple Cobras exploding for their final 7 runs in the last two innings.
With no American Legion or VFW ball this summer coaches were able to put together teams throughout the region.  Burnsville took a 3-1 lead in the bottom of the 5th inning but could score no more in the 7 inning game.
Northfield   8 runs    10 hits      1 error   8 left on base
Burnsville   3 runs      6 hits      2 errors  7 left on base
Ryan Bell got the win for Northfield while throwing the final 2 innings.  Bell allowed 1 hit, struck out 3 batters while throwing 28 pitches, 19 for strikes.  Tyler Nelson started the game going the first 3 innings with no runs allowed.  Nelson gave up 1 hit, walked 4 and struck out 1 batter from Burnsville.
Nolan Stepka threw the 4th and 5th inning with 4 hits allowed, 3 runs, 2 earned.  Struck out 2, walked 1.  Nelson threw 49 pitches, 25 strikes.  Stepka had a total pitch count of 38 with 27 strikes.
The Purple Cobras Justin Pascua delivered a 0-2 count double in the top of the 6th inning that gave them the lead for good.  Pascua finished the game with 2 hits, 3 RBI.  Gunnar Benson drove in 2 runs with a hit.
Cavin Blandin had a couple hits including a double.  Joey Malecha stroked a double and stole a base.  Ethan Lanthier tallied a sacrifice fly RBI, stole a base.
Northfield plays at Eastview in Apple Valley.   Thursday 7:00 p.m.
CHECK THIS OUT: This Texas Home Boasts Its Own Beach And Zipline