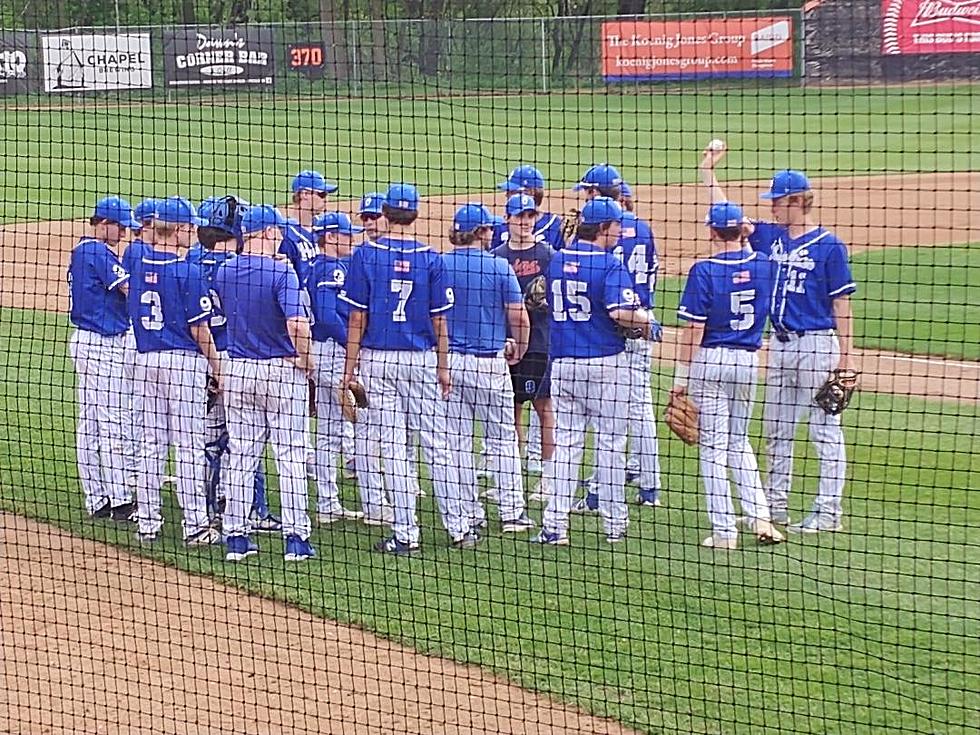 Owatonna Baseball Lands Home Playoff Game
Roy Koenig/TSM
Owatonna High School baseball will open the Section 1AAAA playoffs at home Saturday, May 29. The Huskies (No. 4 seed, 12-8) host New Prague (No. 5, 11-8) at 1 pm at Fuller Field at Dartt's Park with coverage on Kat Kountry 105 FM.
The Huskies finished second in the Big Nine Conference after a loss to top-rated Mankato West on Monday. The Trojans won the Wright County Conference - East Division. New Prague beat Rochester Mayo and John Marshall this season. They lost to Rochester Century and Northfield.
New Prague has won four of their last five. They lost a 5-4 decision to the section's top seed Farmington midway through the season. The Tigers (14-6) started the season 10-1 but went through a four-game slide late this spring. They host John Marshall (No. 8, 6-13). Farmiington beat second seed Northfield 10-0 recently.
The Raiders (14-4) have won eight of their last nine. They host Mayo (No. 7, 8-12) Saturday, who has won three of their last four.
Lakeville South (No. 3, 10-10) split with Farmington, trading lopsided scores. The Cougars host Century (No. 6, 8-10) in the first round.
Win or lose, all teams play again Tuesday, June 1 in the double-elimination tournament. Action will continue Thursday, June 3 with a pair of elimination games. The final four will meet in New Prague Saturday June 5 and Wednesday, June 9.
In Section 2AA, Medford got the eighth seed and will host LeSueuer-Henderson Saturday at 1 pm. No. 12 seed NRHEG plays at No. 5 Minnesota Valley Lutheran Saturday at 3 pm at Johnson Park in New Ulm.
Enter your number to get our free mobile app
NEXT UP: 13 Smallest Towns in Minnesota